Welcome to the AuSM Bookstore at the AuSM Autistic Community Summit 2020! A limited selection of books and sensory items are available for you to order on this site. At checkout, you will have the option to have your items sent to you for a shipping fee, or you will be able to pick up your order at the Autism Society of Minnesota office, with minimal contact, in St. Paul during designated hours. To purchase any of the offered items, click on the order form link.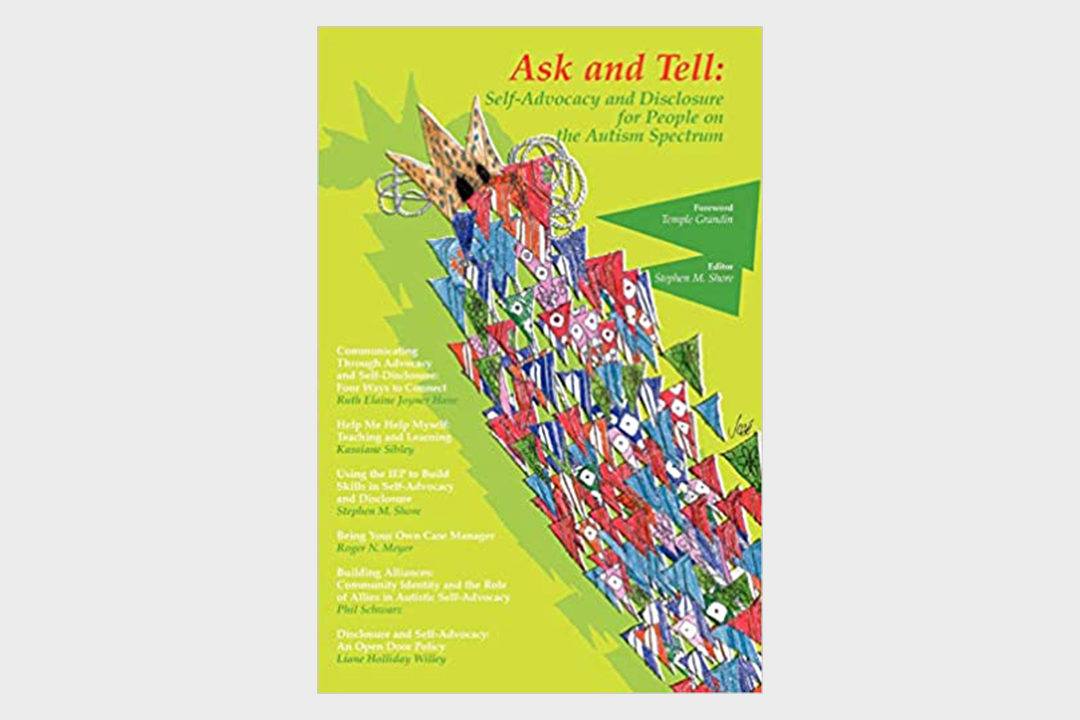 Ask and Tell: Self-Advocacy and Disclosure for People on the Autism Spectrum
by Ruth Elaine Joyner Hane, Kassiane Sibley, Stephen M. Shore, Roger N. Meyer, Phil Schwarz, Liane Holliday Willey
Advocacy skills must be taught because they are essential to life success. Learn from people with ASD on how to teach these skills. Ask and Tell: Self-Advocacy and Disclosure for People on the Autism Spectrum helps people with autism effectively self-advocate in their pursuit of independent, productive, and fulfilling lives.
Item #1
Cost: $21.95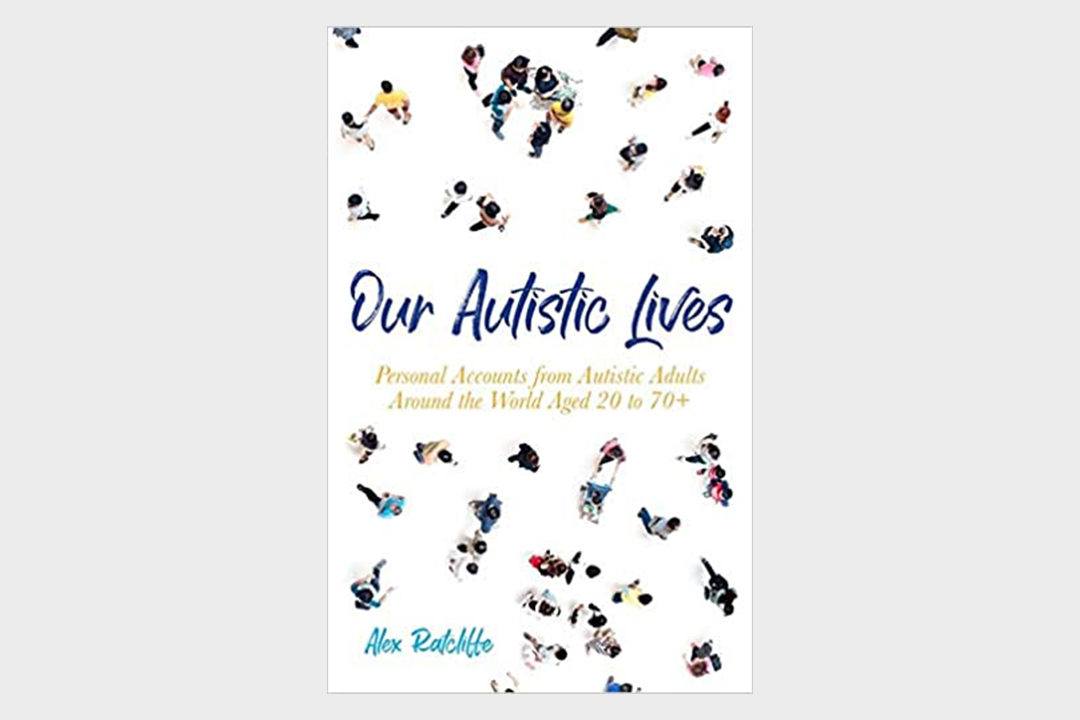 Our Autistic Lives
by Alex Ratcliffe
Personal Accounts from Autistic Adults Around the World Aged 20 to 70+. Spanning six decades of experience, this collection of first-hand accounts from adults with Asperger's is about aging with an autistic mind and the advantages and challenges that different eras in life can bring. It highlights common themes, such as the difference made by a diagnosis, to unite the experiences.
Item #2
Cost: $19.95
Trans and Autistic
by Noah Adams and Bridget Liang
The first book to foreground the voices and experiences of autistic trans people, this collection of interviews explores questions of identity and gender from a neurodiverse perspective and examines how this impacts family, work, healthcare and religion.
Item #3
Cost: $24.95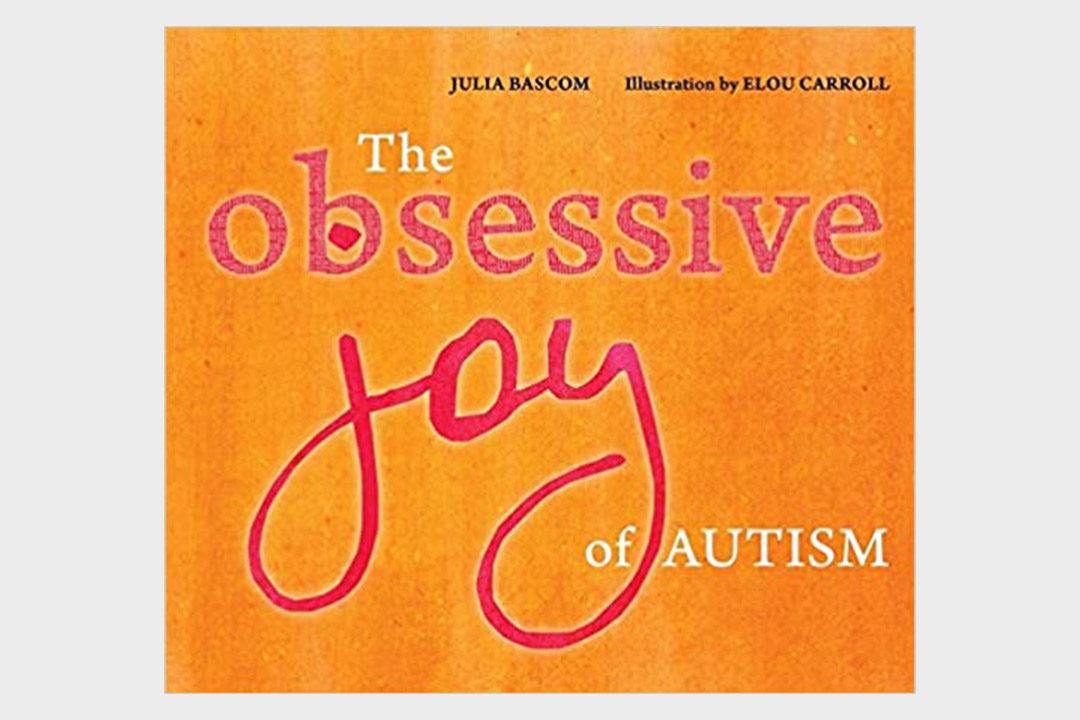 The Obsessive Joy of Autism
by Julia Bascom
Julia Bascom offers a rare and powerful insight into the joys of autistic obsessions. Her writing will resonate powerfully with other autistic people, and encourage those who have a person with autism in their lives to look out for and nurture that joy.
Item #4
Cost: $15.95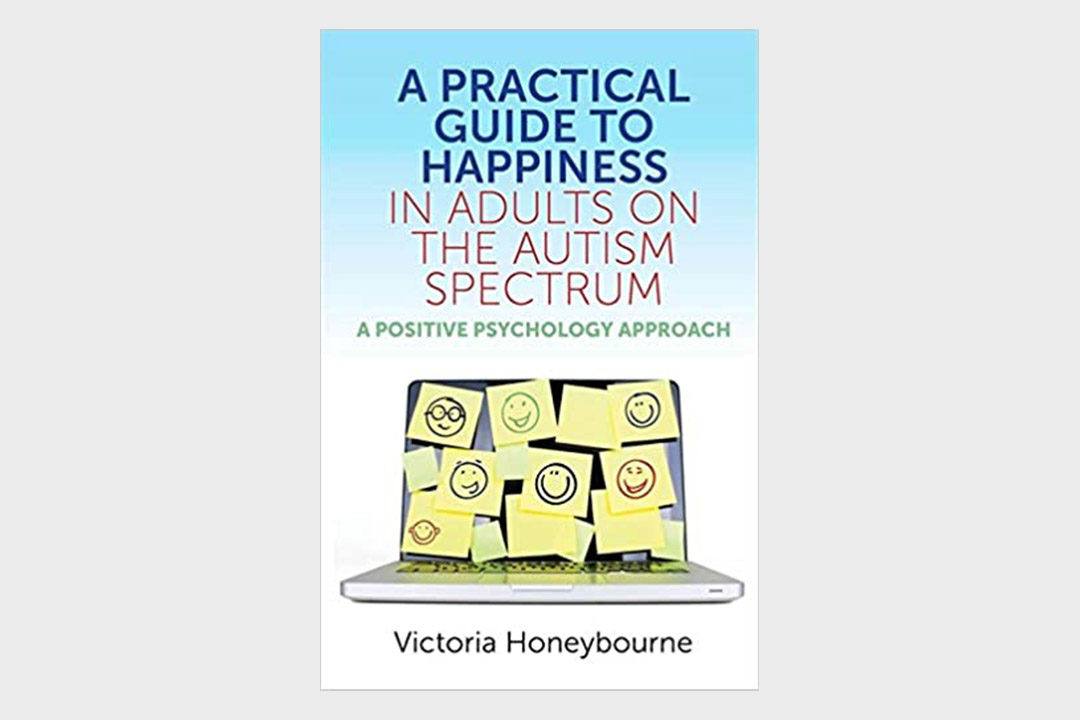 The Practical Guide to Happiness in Adults on the Autism Spectrum
by Victoria Honeybourne
A Positive Psychology Approach
Breaking away from neurotypical ideals of happiness, this book offers simple techniques and exercises to help adults on the spectrum combat negative thoughts and improve their mental health. Practical and engaging, it tackles communication skills, self-awareness, workplace coping strategies and more, with a refreshing positive psychology approach.
Item #5
Cost: $24.95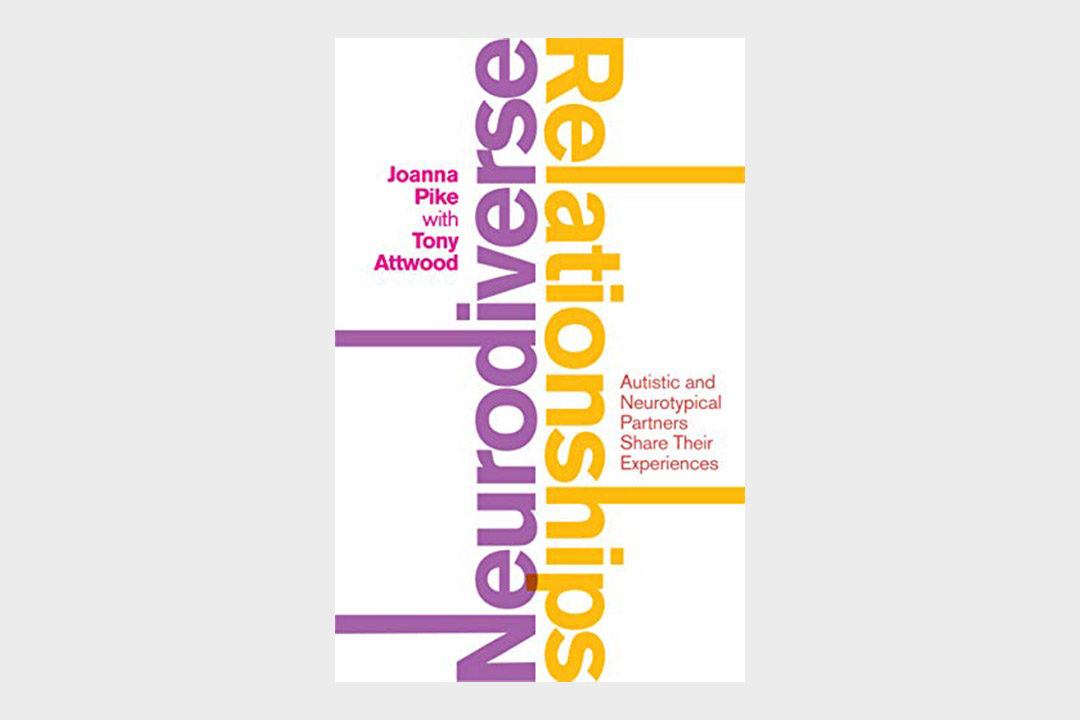 Neurodiverse Relationships: Autistic and Neurotypical Partners Share Their Experiences
by Joanna Pike
Foreword by Tony Attwood. This book shines a light on both partners' experiences in neurodiverse relationships, helping couples try to negotiate what it means to be 'different together'. Each of the twelve couples included in the book navigate through a specific key issue, which is followed by a commentary by Tony Attwood.
Item #6
Cost: $19.95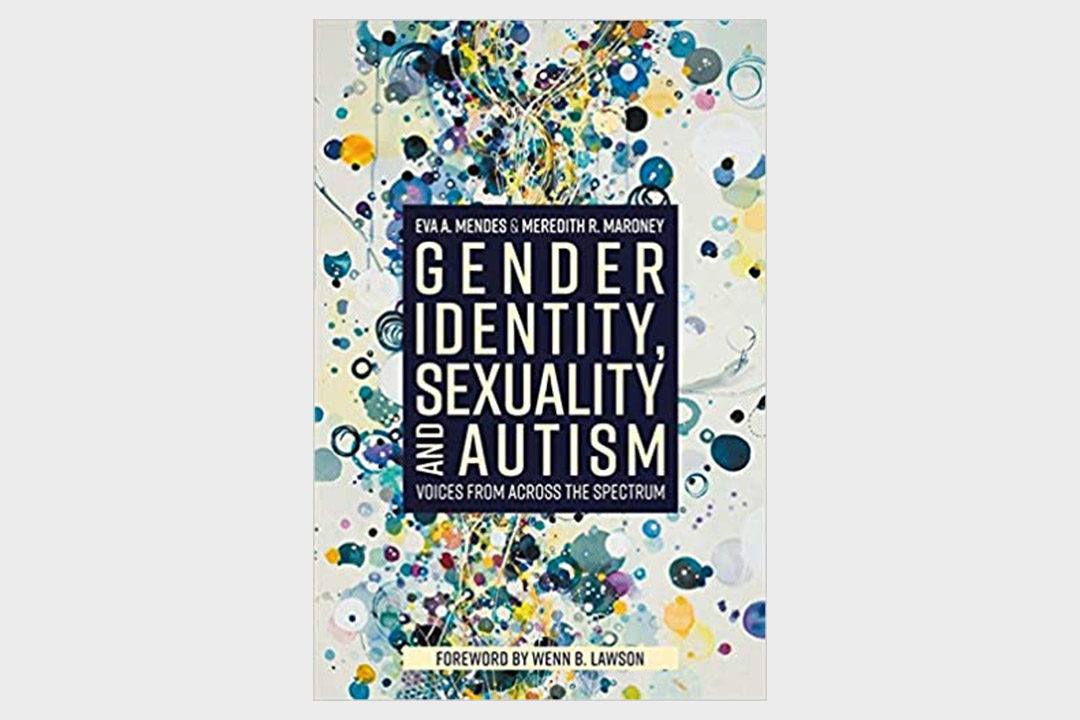 Gender Identity, Sexuality, and Autism
by Eva A. Mendes and Meredith R. Maroney
Voices from Across the Spectrum
A collection of narratives from individuals on the autism spectrum who identity as LGBTQIA, providing both personal and clinical insights into the ASD-LGBTQIA overlap.
Item#7
Cost: $24.95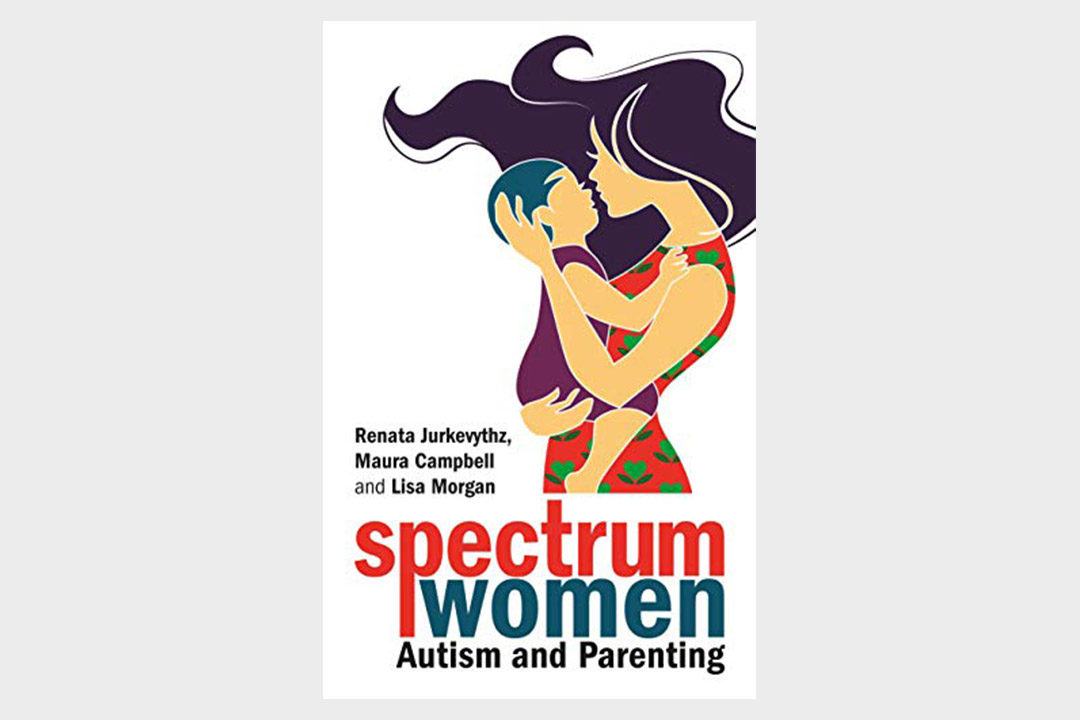 Spectrum Women - Autism and Parenting
by Renata Jurkevythz, Maura Campbell, Lisa Morgan
This book looks at what it feels like to be an autistic parent, offering valuable insights, knowledge and wisdom on parenting autistic and non-autistic children. Three mothers reflect on their experiences of growing up as undiagnosed autistics, venturing into and embracing motherhood, and connecting with their children in a unique and powerful way. Full of wit and warm advice, this book empowers autistic parents and reassures them that autism is a strength in raising their children with love, knowledge, and experience.
Item #8
Cost: $20.95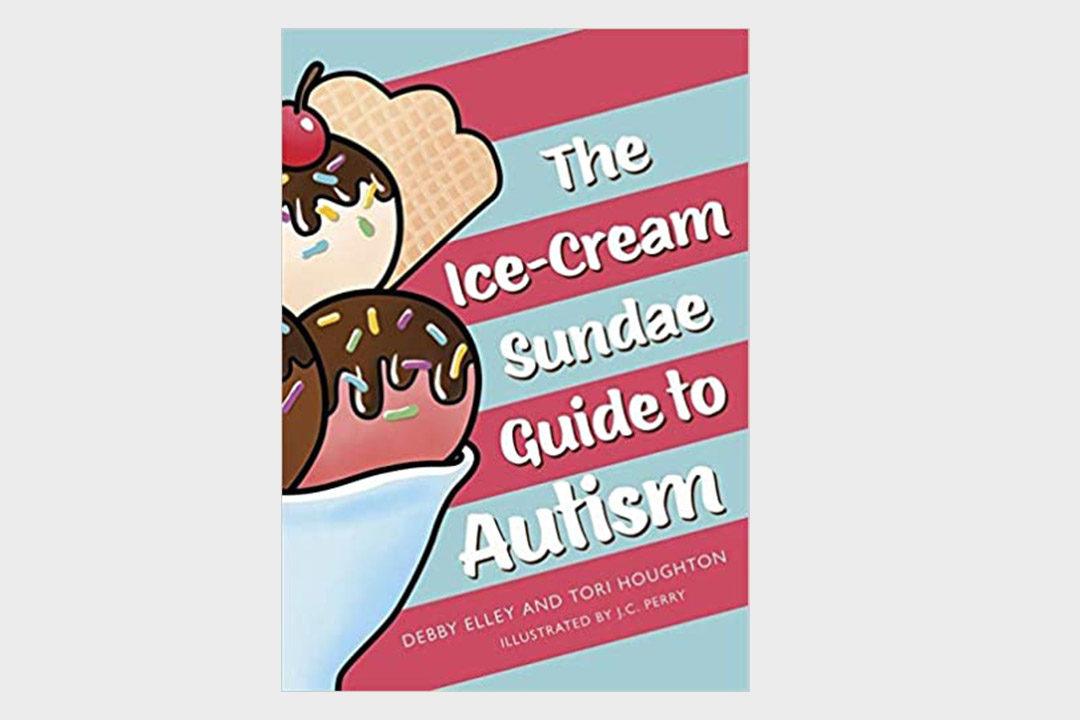 The Ice Cream Sundae Guide to Autism
by Debby Elley and Tori Houghton
This is a book for children aged 7-11 that explains the different ways autistic brains work. The book uses ice cream flavours to represent various aspects of autism such as difficulties with language, social interaction and rigidity of thinking. It includes illustrations and workbook activities to help children cement their understanding of autism.
Item #9
Cost: $17.95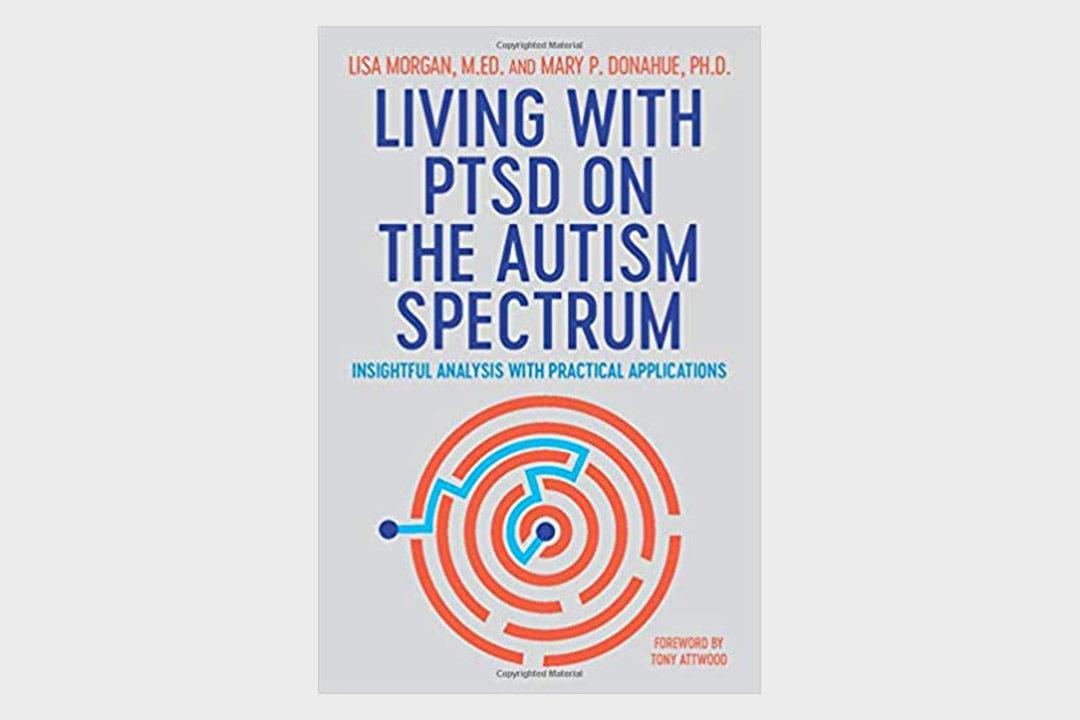 Living with PTSD on the Autism Spectrum
by Lisa Morgan, M.Ed. and Mary P. Donahue, Ph.D.
Insightful Analysis with Practical Applications
An examination of PTSD within the autistic population. Combining lived experience alongside professional expertise, the authors uncover the reasons why this co-morbidity is so prevalent and set out guidelines for the most effective methods of care for individuals undergoing treatment.
Item #10
Cost: $23.95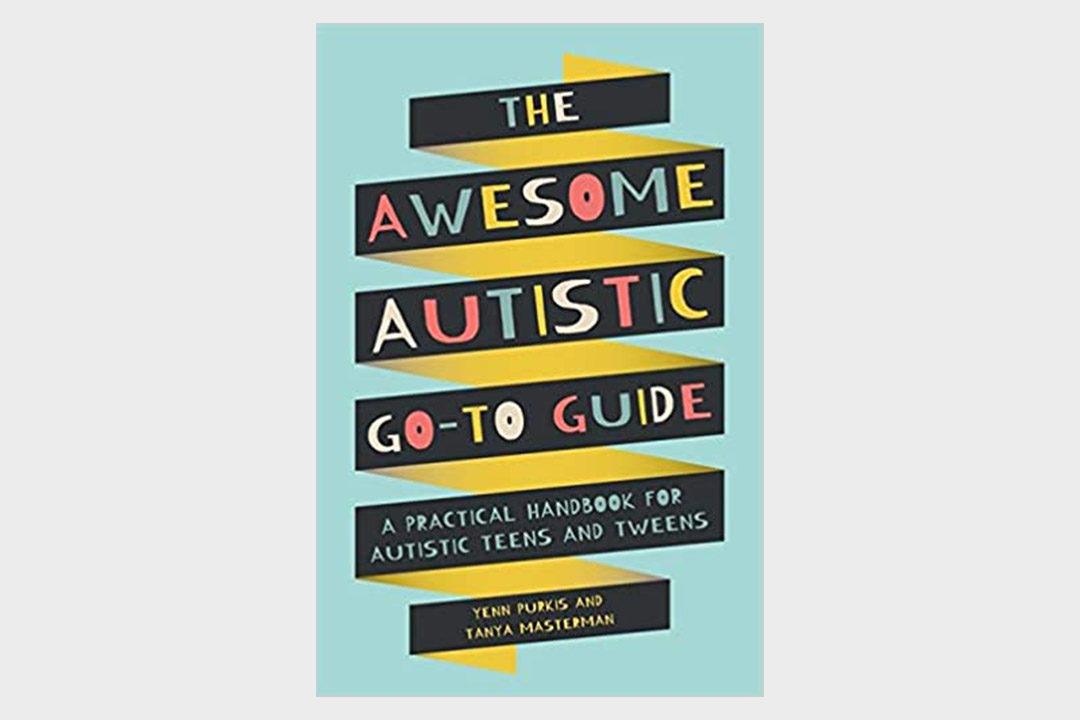 The Awesome Autistic Go-To Guide
by Yenn Purkis and Tanya Masterman
A Practical Handbook for Autistic Teens and Tweens
This is a guide for young people aged 10-14 on the autism spectrum. It encourages teens and tweens to identify their strengths, suggests how they can develop their identity, and celebrates neurodiversity. It also has tips for managing tricky situations such as anxiety and meltdowns, as well as fun activities and interactive sections.
Item #11
Cost: $17.95
Beyond the Wall
by Stephen M. Shore
This second edition of Beyond The Wall is an autobiographical account that gives a rare, detailed and warm insight into the life of someone with Asperger Syndrome. Shore relates his personal and professional experiences in a simple and open manner, creating an informative, user-friendly text that sheds new light on the trials and tribulations of those with Asperger's Syndrome. Shore does not only give his personal view within this book, but also gives family events and background, whilst connecting his own experiences to recent research, making it of equal interest to both individuals and professionals.
Item #12
Cost: $21.95
All the Weight of Our Dreams: On Living Racialized Autism
by Lydia X. Z. Brown and The Autistic Women and Nonbinary Network
Delve into poetry, essays, short fiction, photography, paintings, and drawings in the first-ever anthology entirely by autistic people of color, featuring 61 writers and artists from seven countries. The work here represents the lives, politics, and artistic expressions of Black, Brown, Latinx, Indigenous, Mixed-Race, and other racialized and people of color from many autistic communities, often speaking out sharply on issues of marginality, intersectionality, and liberation.
Item #30
Cost: $26.99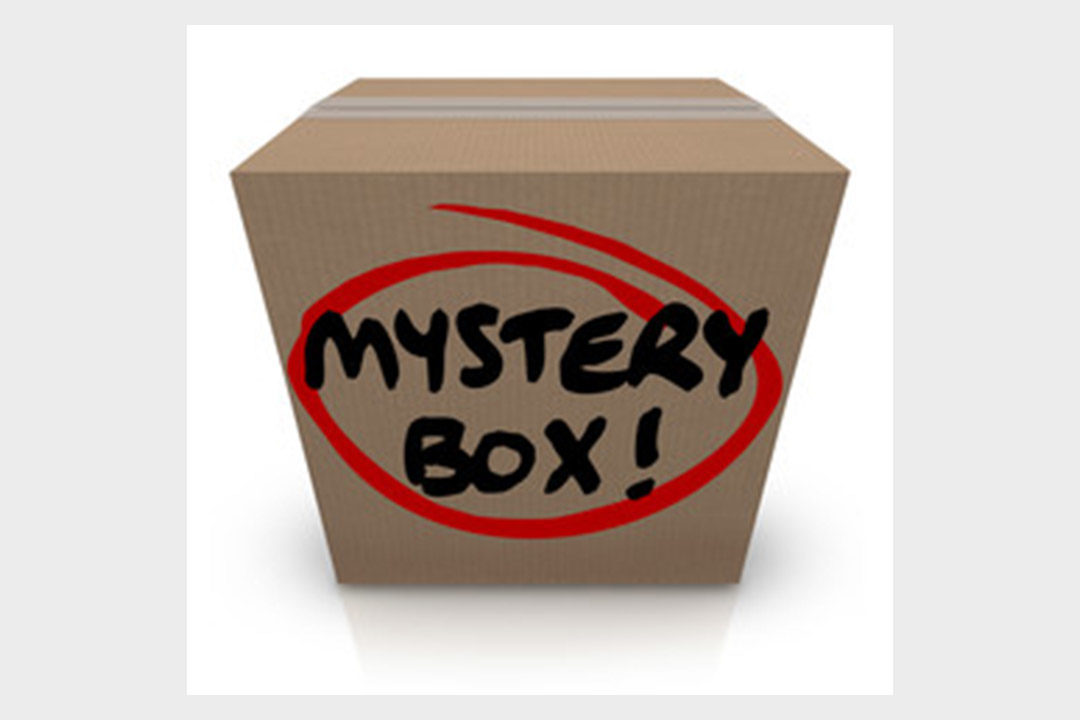 Mystery Kit
A Mystery Kit of sensory items curated by AuSM's unique bookstore team valued at $25 and up.
Item #13
Cost: $25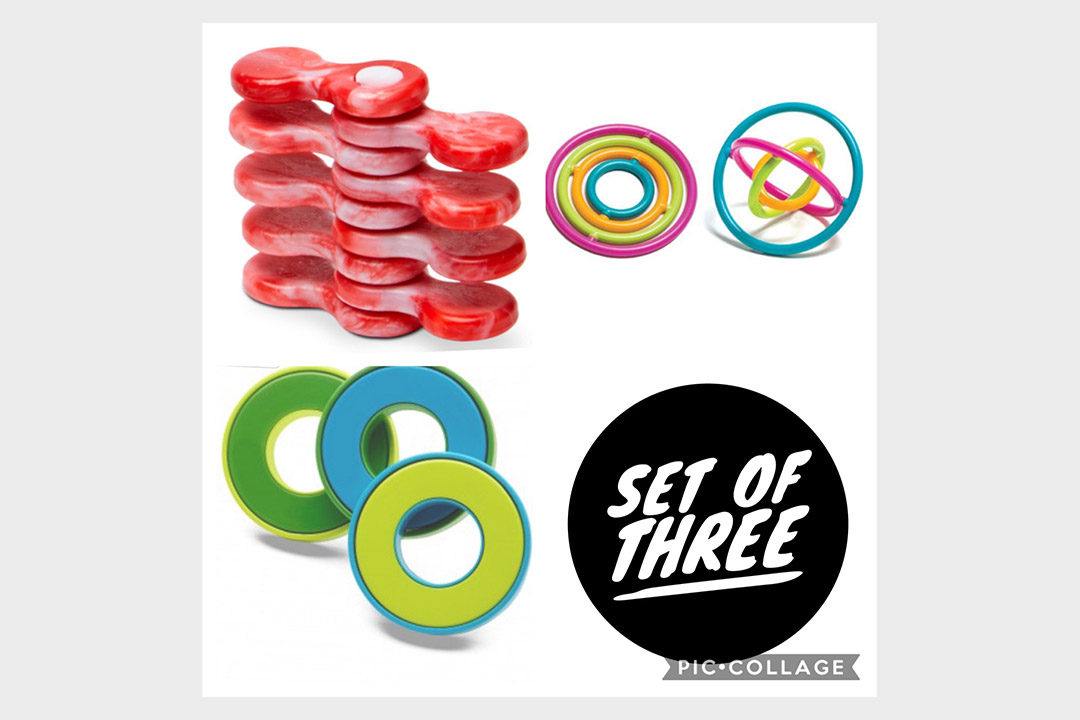 Hand-Held Trio
This fun pack includes three hand-held fidgets that allow you to quietly keep your hands busy in any setting.
Item #14
Cost: $15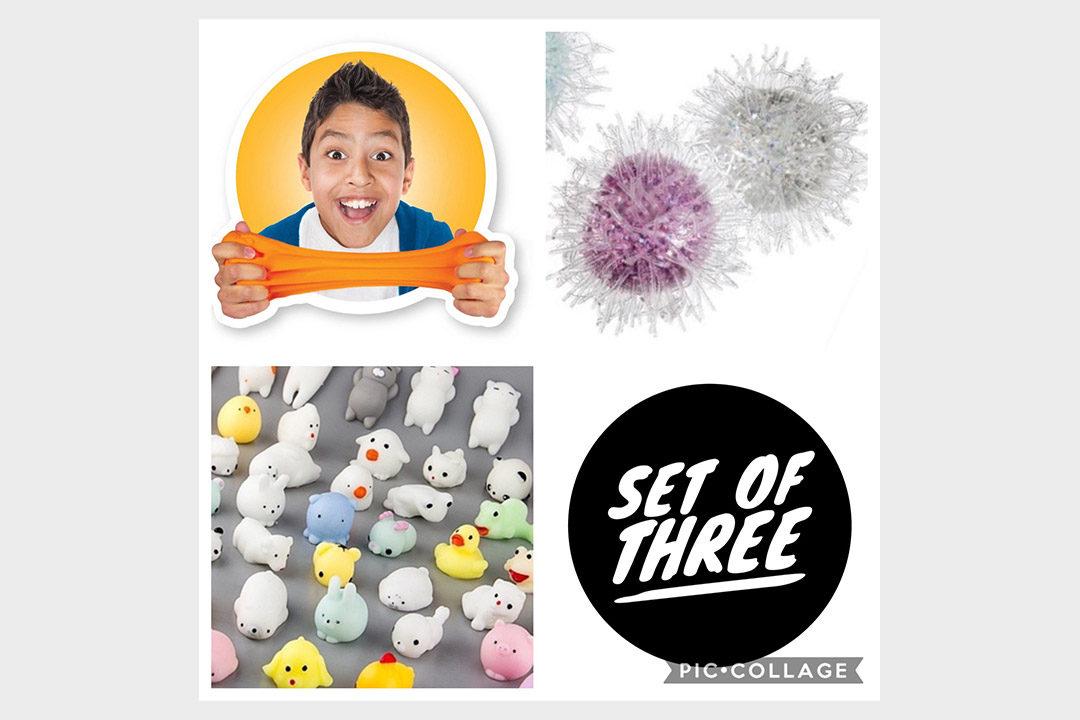 Squish Pack: Sea Anenome, Gummy, and Tafil
This trio offers three distinct and unique squishing sensations to meet sensory needs in any setting.
Item #15
Cost: $10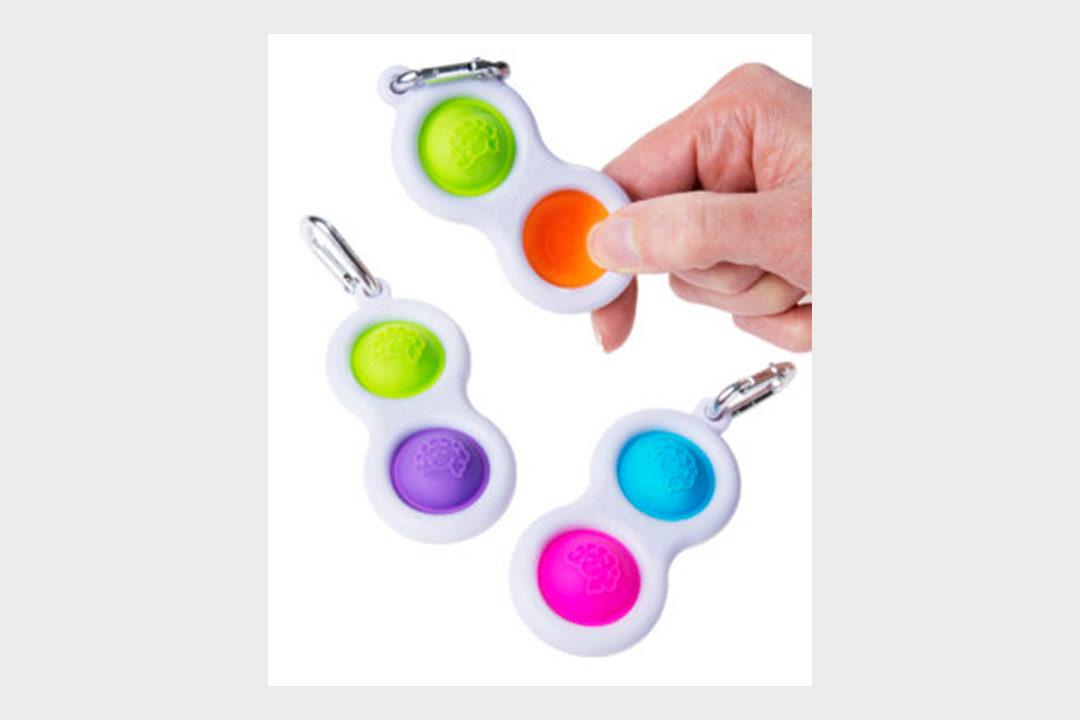 Simpl Dimpl Pack of 2
This unique little keychain provides endless hours of fidget fun! The frame is made of strong, high quality plastic – ideal for rattling around in your pocket or purse – and the two colorful buttons are made of 100% silicone. One touch and your fingers can't stop pushing, poking, and popping! Colors vary.
Item #16
Cost: $10
Mad Mattr
Mad Mattr is an addictive, super-soft modeling compound that shapes easily and never dries out. Press it, mold it, knead it, stretch it, squeeze it, sculpt it, float it, sink it, or just pull it slow and watch it flow! And clean up is a breeze, since it sticks to itself and not to you. Wheat, gluten, and casein free. Colors will vary.
Item #17
Cost: $8
Lollipopter
With a quick twist, Lollipopter magically transforms from a "swirl" to a "burst" and back again in one amazingly elegant motion. To transform it, simply spin the handle and watch the magic unfold. To change it back, just spin it the other way. From an interactive kinetic toy in your hand to a stylish sculpture on the display stand, Lollipopter can be played with as a toy, employed as a stress reliever, displayed as a desktop accessory, or used in home decor. Colors will vary.
Item #18
Cost: $12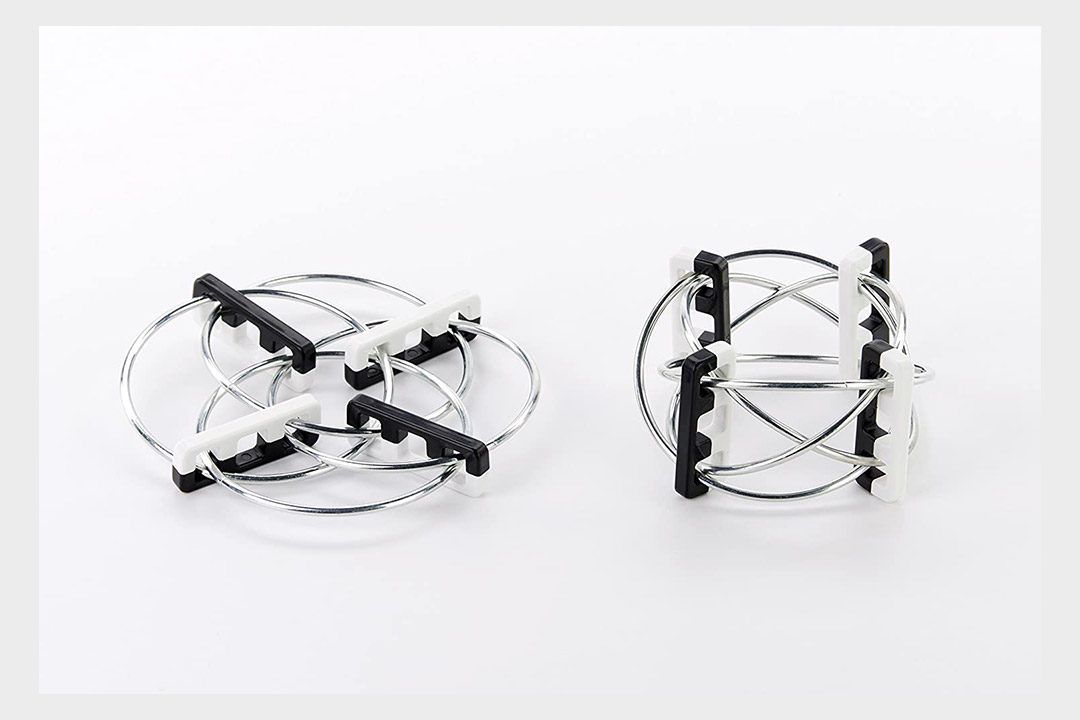 Abraka Rings
Amaze your mind with this carefully constructed illusion where four interlocked rings appear to be endlessly turning inside out, but in fact, they never flip! The four solid metal rings can be moved with ease, making it a great intuitive fidget toy for both children and adults alike.
Item #19
Cost: $10
Speks Unblocks
Spin, slide, twist, flip, tap, stack, snap and click your way to calm. There's no wrong way to play.
Item #20
Cost: $15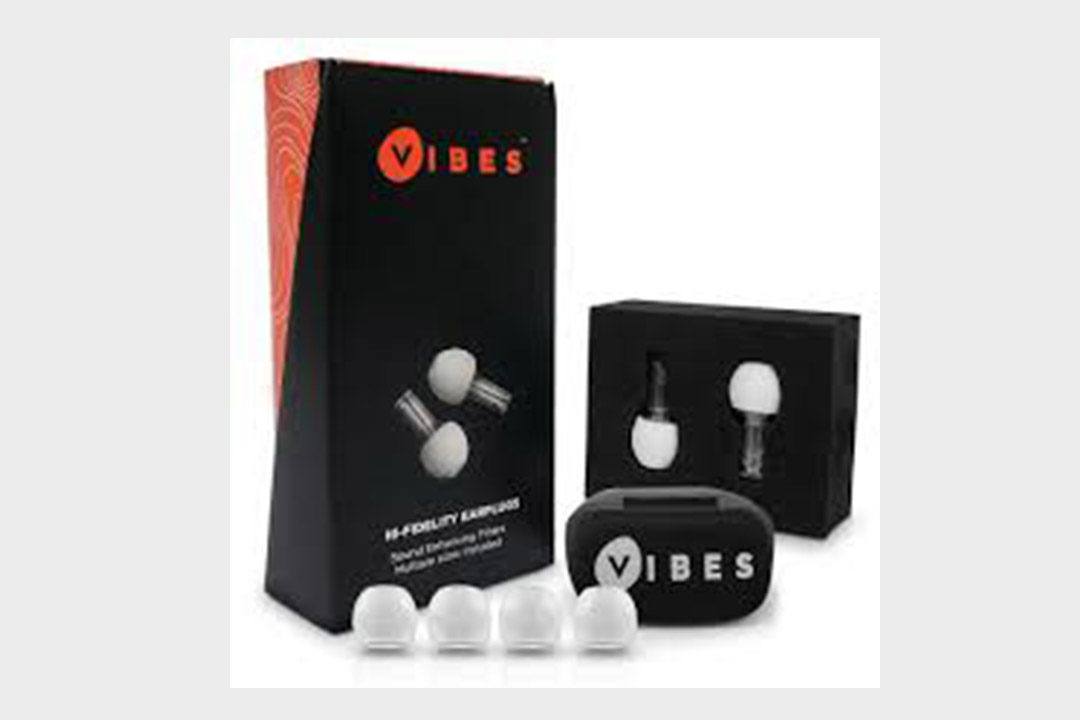 Vibes
Vibes are reusable earplugs designed for sound quality. Vibes lower the volume of all sounds equally, from bass to treble, which allows you to hear sound clearly, just at a quieter volume.Vibes provides approximately 22 dB reduction across frequencies. Each pair of Vibes comes with small, medium, and large ear tips to provide the best fit possible.
Item #21
Cost: $24
Bloom Planning Pads
Bloom planning pads help with daily organization of tasks, ideas, and goals.
Item #22
Cost: $10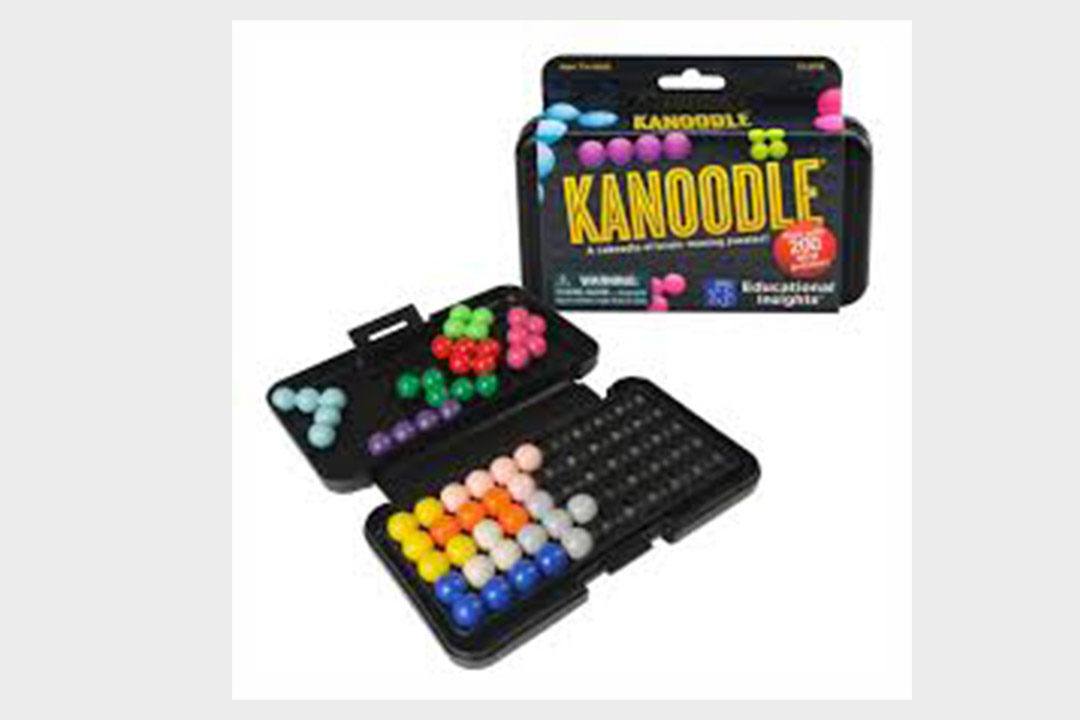 Kanoodle
Kanoodle is a mind-twisting solitaire puzzle game that is easy to understand, but difficult to solve. Offers 101 2-D and 3-D puzzles for one player ranging from easy to challenging.
Item #23
Cost: $13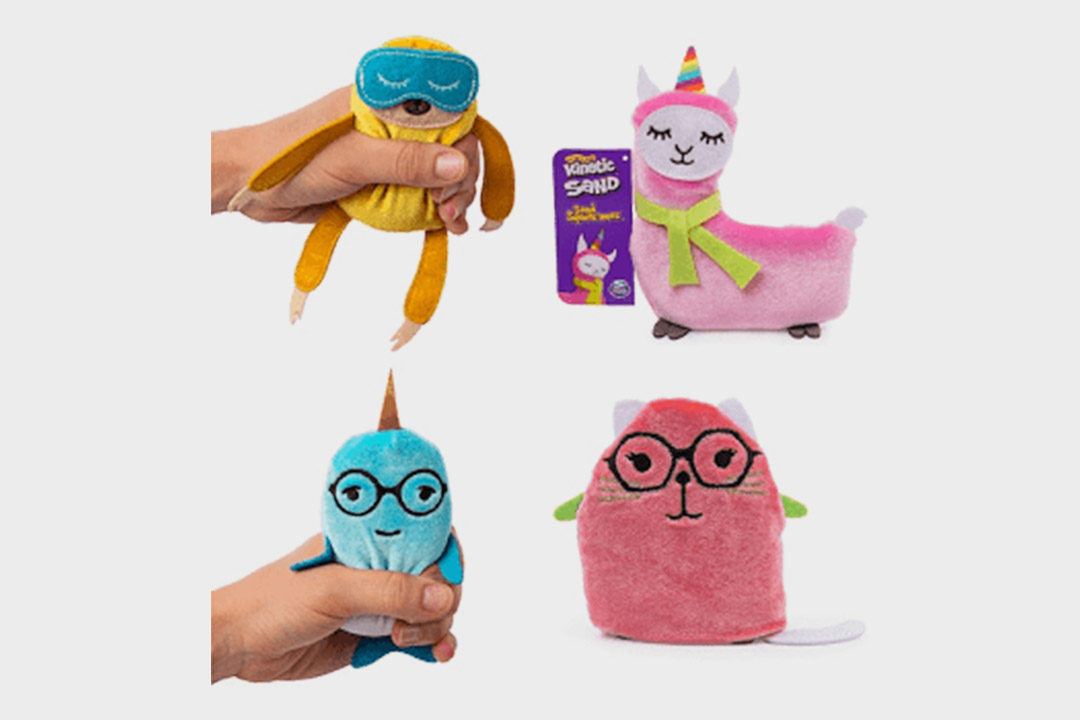 Kinetic Sand Animals
Mold and shape any way you like with Kinetic Sand Animals, a plush toy filled with Kinetic Sand! Each of these soft, squishy, and delightfully quirky characters is filled with 6 ounces of Kinetic Sand. With embroidered detailing and velvety 4-way stretch fabric, you can squeeze your cute character into a new shape, and then squish it back into its original form. Because Kinetic Sand holds its shape, you can keep your character in one shape for as little or as long as you'd like! Comes in four quirky and trendy characters: sloth, llama-corn, narwhal or cat. Kinetic Sand is made from natural sand and is wheat, gluten and casein free.
Item #24
Cost: $8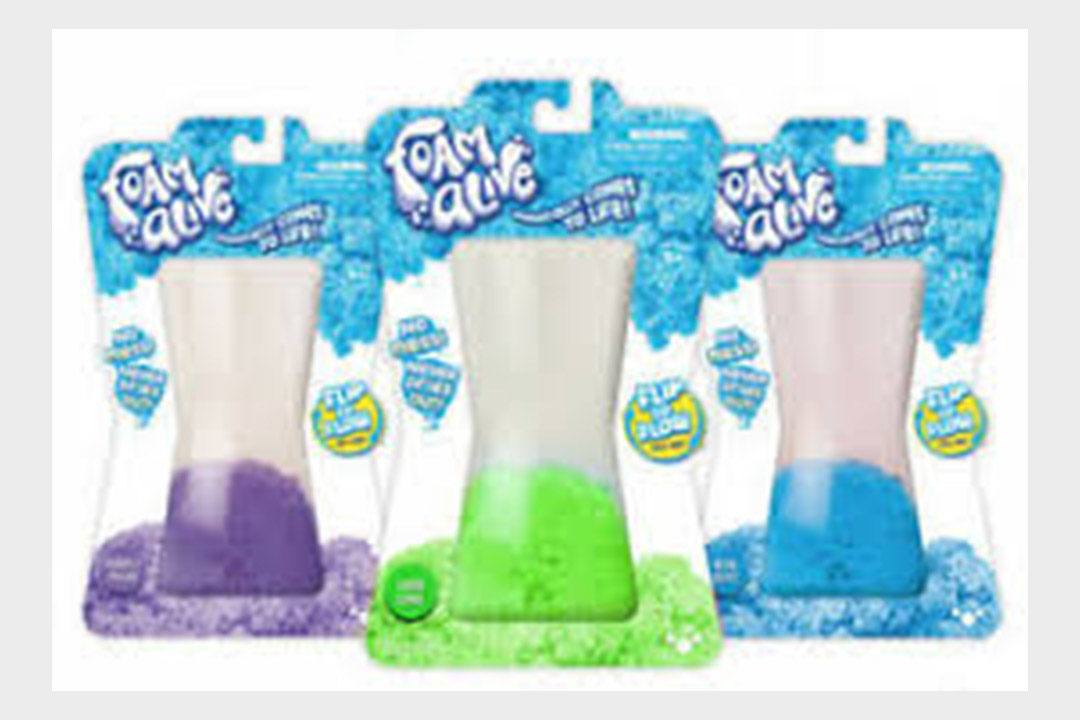 Foam Alive
Motion Magic Comes To Life. Flows Through Your Fingers With No Mess. Foam Alive Is Not Sticky or Wet And is Easy To Clean Up. Foam Alive Will Never Dry Out, Stays Soft And Squishy. Size? Colors will vary. Check price. Significantly higher on Amazon?
Item #25
Cost: $5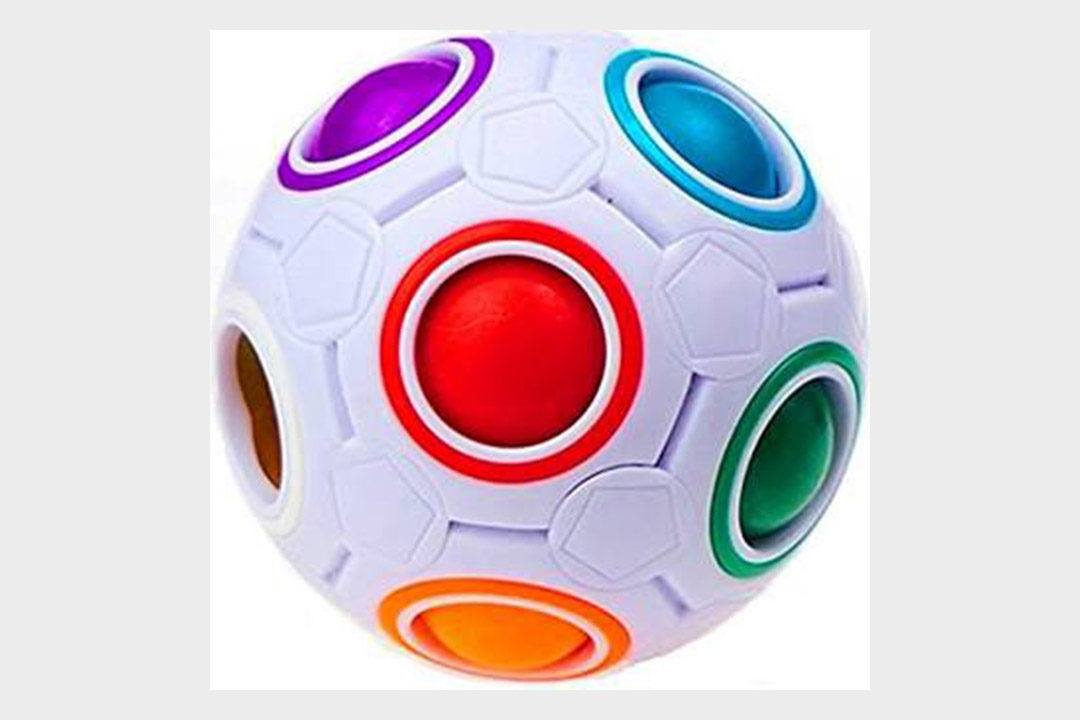 Senso Sphere
The Senso Sphere is a problem-solving puzzle fidget item. The objective is to scramble the colorful balls, then figure out how to get them all back into their matching color slots.
Item #26
Cost: $6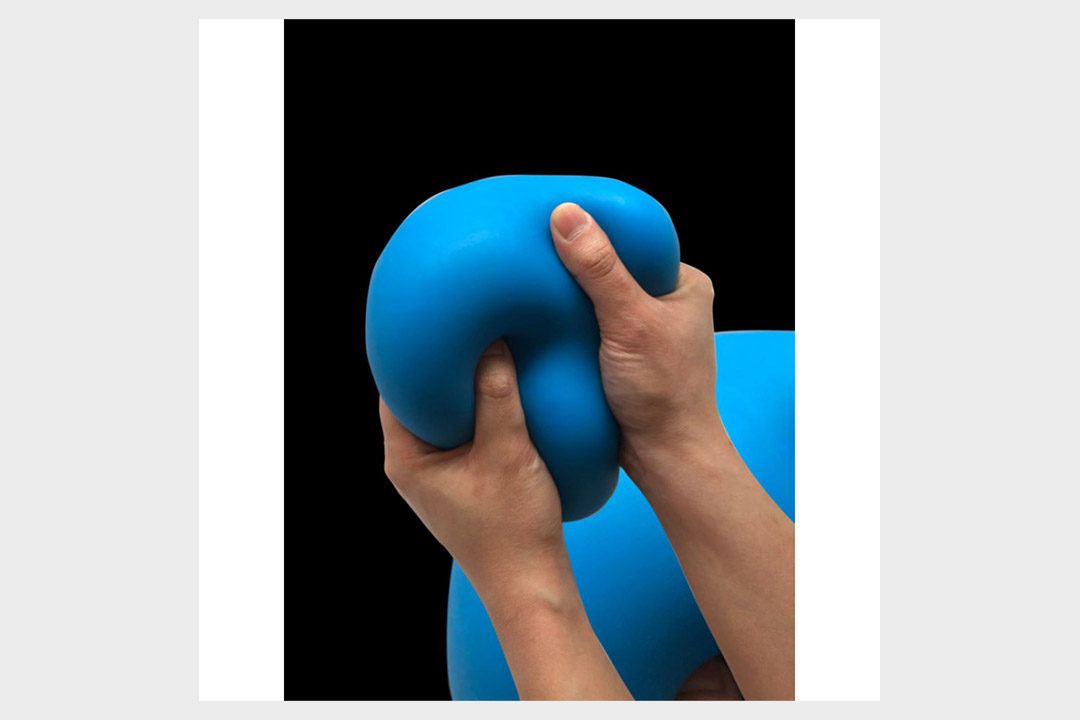 Mega Neoflux
The Mega Neoflex is part stress ball, play dough, and punching bag and helps release tension, soothe nervous fidgeting, and improves dexterity and grip strength. 5 inches. Made of Thermoplastic rubber on the outside and filled with Ethylene-vinyl acetate.
Item #27
Cost: $12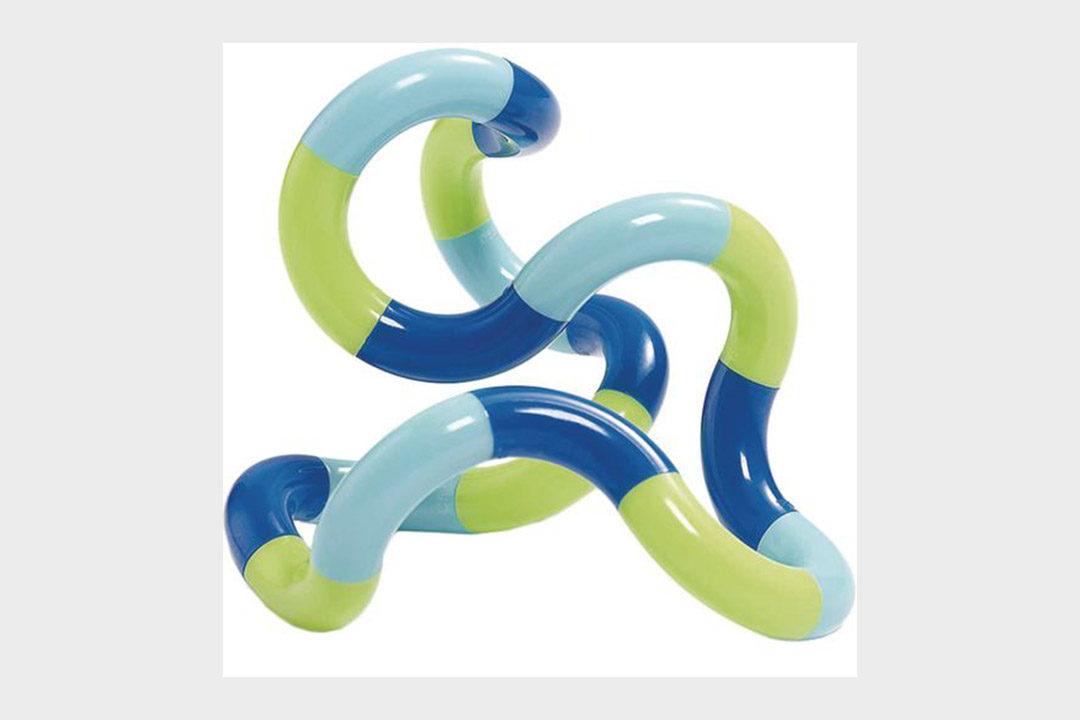 Tangle Jr.
The Tangle Jr. is a series of hard and smooth interconnected curved pieces that twist and turn in your hands. Colors will vary.
Item #28
Cost: $5
Donate a Fidget
Your donation will support participants of AuSM programs, including summer camps, social skills classes, support groups, and more as well as community groups who request sensory support for their members.
Item #29
Donation: $5