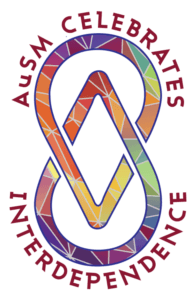 Interdependence is larger than relationships between individuals. It's also about the ways that we build networks and systems. The basic unit of interdependence is a family. Families come in a wide variety of types, sizes, and structures. This section of the initiative will help you translate your healthy relationships into a family system. We'll discuss topics including parenting while autistic, resources for siblings of autistic individuals, the role of genetics in autism, and the ways that family relationships change over time.
Informational Resources
Sibling Resource Library: hosted by WisconSibs, this page includes free downloadable resources for siblings of autistics, as well as recommended reading.
AuSM Trainings and Educational Opportunities Related to Healthy Relationships
April 21-24, 2021: Inform, Influence, Innovate Together Virtual Autism Conference
More resources coming soon!