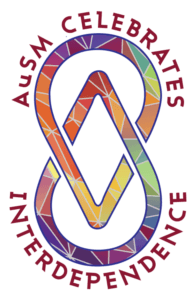 Interdependence is larger than relationships between individuals. It's also about the ways that we build networks and systems. The basic unit of interdependence is a family. Families come in a wide variety of types, sizes, and structures. This section of the initiative will help you translate your healthy relationships into a family system. We'll discuss topics including parenting while autistic, resources for siblings of autistic individuals, the role of genetics in autism, and the ways that family relationships change over time.
Informational Resources
Sibling Resource Library: hosted by WisconSibs, this page includes free downloadable resources for siblings of autistics, as well as recommended reading.
Interactive Resources
Creating Family Traditions
Traditions are a great way to bring your family together, feel connected to your history, and share values. How can you create values that include your autistic family members? Use this guide to collaboratively create family traditions that work for your family.
Sensory Schedule
This interactive Google Sheet is a way to identify sensory supports and create a schedule to help you incorporate them into your life. You can use it as an individual, or to help support someone else.
Charting the LifeCourse Resources
LifeCourse is a person-centered planning approach to helping an individual within their family system find supports and meet their goals. This page has a variety of interactive resources for mapping relationships, identifying goals, and imagining the future.
Establishing a Bedtime Routine for Children with Autism Spectrum Disorder
A guide to strategies for helping kids with autism fall asleep and stay asleep.