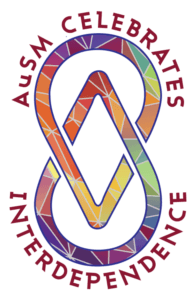 Relationships form the backbone of interdependence. A relationship is about connection between two individuals. That connection is what allows us to offer support to each other and, in turn, depend on each other. Relationships allow us to trust others when we need support. Without trust and communication, we would not be able to offer each other resources and skills. Without relationships, we cannot form interdependence.
The below resources are designed to help autistic individuals and their support systems recognize healthy relationships of all kinds.
Informational Article
What is AuSM Celebrates Interdependence?
AuSM Trainings and Educational Opportunities Related to Healthy Relationships
April 21-24, 2021: Inform, Influence, Innovate Together Virtual Autism Conference
April 27, 2021: AuSM Skillshop: Friendship: How To Find and Keep Friends As An Adult with ASD
Informational Resources
7 Things to Know About ASD and Sexuality: Obtain a quick overview of important facts about autism and sexuality.
Relationship Guideposts: Learn about a variety of behaviors and signs that will help you to determine if a relationship is healthy, unhealthy, or abusive.
Interactive Tools
Autistic Sexual Bill of Rights and Building Your Own Bill of Rights Worksheet: An overview of the rights every individual has in relationships plus information about determining your own wants and needs in a relationship.