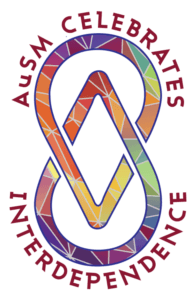 Relationships form the backbone of interdependence. A relationship is about connection between two individuals. That connection is what allows us to offer support to each other and, in turn, depend on each other. Relationships allow us to trust others when we need support. Without trust and communication, we would not be able to offer each other resources and skills. Without relationships, we cannot form interdependence.
The below resources are designed to help autistic individuals and their support systems recognize healthy relationships of all kinds.
Informational Resources
7 Things to Know About ASD and Sexuality: Obtain a quick overview of important facts about autism and sexuality.
Relationship Guideposts: Learn about a variety of behaviors and signs that will help you to determine if a relationship is healthy, unhealthy, or abusive.
Social Rules for Online Dating: If you're interested in online dating, but want more information about what to expect and the social rules that others will want you to follow, this document can help guide you.
How to Practice Healthy Boundaries Social Narrative: A social narrative that defines boundaries, gives examples, and provides tools for setting and enforcing your own boundaries.
Navigating People Who Violate Boundaries Social Narrative: A social narrative that helps you to understand how you can enforce your boundaries, when and how to walk away, and what it looks like when someone violates your boundaries.
Interactive Tools
Autistic Sexual Bill of Rights and Building Your Own Bill of Rights Worksheet: An overview of the rights every individual has in relationships plus information about determining your own wants and needs in a relationship.
How to Create an Online Dating Profile: First impressions are important when meeting people online and in-person! When someone is dating online, they can create a profile that reflects who they are and allows others to see if they have interests or values in common. Use this worksheet to create an online dating profile that communicates who you are!
Friendship Card: Use this card to share your contact info with new acquaintances you'd like to get to know. For more details on how to use this card, click here.