Independence and Interdependence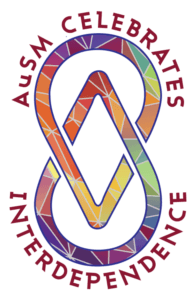 Interdependence is not just about connection. It's also about understanding your own strengths and abilities, as well as where you need support. In the final months of 2021, we'll look at the ways that individuals can support themselves, with topics including self-care, sensory regulation, and executive function. We'll talk about how individuals can advocate for themselves and for others, and we'll discuss the important role autistic individuals have in autism research.
Educational Opportunities
Autistic Community Summit
Interactive Resources

Charting the Life Course Person Centered Tools
Charting the Life Course is a person centered planning approach that provides free tools and resources. You can use the tools to capture what is important to you, plan for a life transition, set a vision, or think about how to solve any problem in your life – big or small, right now or in the future.
Your Self-Care Toolkit
This resource is an interactive tool to help you plan out your self-care practice and become more intentional about meeting your own needs. Watch a video sharing how to use this resource by clicking here.
Accessible Chef
Accessible Chef is a collection of free visual recipes and other resources to help teach cooking skills to individuals with disabilities at home or in a special education classroom.
Magic To Do
This tool breaks down multi-step projects into smaller steps for you to follow. If a step is too large for you, you can ask the tool to break it down even further.
Learn how to change the font in your browser
Informational Resources
Sensory Chew Product Database
A database listing over 300 sensory chewing products with information like price, chew type, URL, and vendor.
Driving and Transportation with Autism
This resource provides information about how driving can be challenging for autistics as well as tips for teaching driving skills. It also includes more resources and places to get driving lessons.
Types of Self-Advocacy
This graphic shares a variety of different ways that an individual can engage in self-advocacy, pushing us to look beyond traditional concepts of advocacy that are limited to politics or laws. Click here to see the text in a Microsoft Word document for added accessibility.
How to Create a Sensory Kit Social Narrative: This social narrative explains what a sensory kit is, what you might want to include in one, and how to put together your own kit.
Things That Help With Burnout: An infographic detailing what Autistic Burnout is, signs of it, and strategies to help manage it.
Voting Resources: A list of resources about voting and disabilities, including disability rights, how to research candidates, accessibility at the polls, and common voting issues related to disability.
Using Habits to Support Executive Function: A guide that details how habits can be helpful for executive function and also includes worksheets and materials to work on building helpful habits.