Independence and Interdependence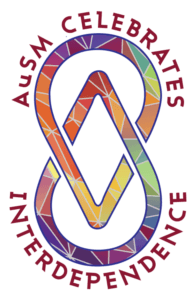 Interdependence is not just about connection. It's also about understanding your own strengths and abilities, as well as where you need support. In the final months of 2021, we'll look at the ways that individuals can support themselves, with topics including self-care, sensory regulation, and executive function. We'll talk about how individuals can advocate for themselves and for others, and we'll discuss the important role autistic individuals have in autism research.
Educational Opportunities
Autistic Community Summit 2021
Interactive Resources

Charting the Life Course Person Centered Tools
Charting the Life Course is a person centered planning approach that provides free tools and resources. You can use the tools to capture what is important to you, plan for a life transition, set a vision, or think about how to solve any problem in your life – big or small, right now or in the future.
Your Self-Care Toolkit
This resource is an interactive tool to help you plan out your self-care practice and become more intentional about meeting your own needs. Watch a video sharing how to use this resource by clicking here.
Types of Self-Advocacy
This graphic shares a variety of different ways that an individual can engage in self-advocacy, pushing us to look beyond traditional concepts of advocacy that are limited to politics or laws. Click here to see the text in a Microsoft Word document for added accessibility.