Based on topics suggested by the Minnesota autism community, AuSM Skillshops are mini-workshops designed for individuals with autism, parents, caregivers, family members, support staff, educators, therapists, and other professionals. Due to the pandemic, AuSM Skillshops will be held virtually in the fall and early winter. Sessions will be available in real-time only and will not be accessible after the AuSM Skillshop has taken place.
Upon request, AuSM Skillshop participants may receive a certificate of attendance to submit to licensing boards for Continuing Education Unit (CEU) consideration.
AuSM Members receive a certificate for a FREE AuSM Skillshop and save $10 on each AuSM Skillshop registration.
Location
VIRTUAL
Cost Per Skillshop/Individual Registration
AuSM Member: $15
Non-Member: $25
AuSM Member with ASD/Current Student: $10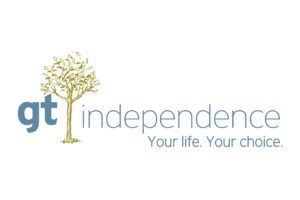 2021 AuSM Skillshops generously are sponsored by AuSM Premier Partner, GT Independence.
---
April 13, 2021
Aging Autistic Adults
Presenter: Philip King-Lowe (Pronouns: he/his)
Date: Tuesday, April 13 from 7-9 p.m.
Location: VIRTUAL
Learn about the barriers autistic seniors can encounter related to self-care, health care, and needed resources. While there is a lot of work to be done, there are things we can do to begin to encourage change to create a better future for aging autistic adults. Learn how to advocate for yourself.
Philip King-Lowe was diagnosed with autism in 2011. Before being diagnosed, he wondered why he had so many problems with social interactions, keeping jobs, and reading body language. Once he received his autism diagnosis, King-Lowe became passionate about autism and the autistic community. He works as an education assistant for the Autism Society of Minnesota and is the owner, producer, and host of Today's Autistic Moment: A Podcast for Autistic Adults by An Autistic Adults. King-Lowe lives in Edina with his husband, Jason.
---
April 27, 2021
Friendship: How To Find and Keep Friends As An Adult with ASD
Presenter: Beth Pitchford, MA, LPCC (Pronouns: she/her)
Date: Tuesday, April 27 from 7-9 p.m.
Location: VIRTUAL
Many people on the spectrum report that although they struggle with socializing, they still want connection, friendships, and community. Explore common challenges in making and keeping friends, discuss ways to meet new people and initiate friendships, and obtain tips for building strong friendships. With a special focus on maintaining friendships while social distancing, this session will offer strategies for building friendships in your life.
Beth Pitchford earned a Master's degree in Psychology from the Adler Graduate School (AGS), where she focused on learning about autism and how various aspects of Adlerian psychology could compliment the standard use of cognitive behavioral therapy with people on the autism spectrum. Pitchford became passionate about working with people on the "invisible" part of the spectrum (formerly known as Asperger's syndrome) after she realized that many people close to her are on the spectrum and have spent most of their lives wondering why they felt so different. Using cognitive behavioral approaches and her Adlerian training, Pitchford's goal is to help people better understand not only themselves but also the people in their lives.
---
May 11, 2021
Supplemental Needs Trust Planning
Presenter: Rachel Schromen, JD (Pronouns: she/her)
Date: Tuesday, May 11 from 7-9 p.m.
Location: VIRTUAL
Learn about best estate planning practices to protect and provide for those you love with autism. Obtain knowledge on estate planning basics, planning for guardianship of minors, and how to use Supplemental and Special Needs Trusts. With proper preparation and the appropriate legal documents, families can best plan for the protection and security of their loved ones, as well as plan for extending the longevity of their assets in providing such care.
Rachel Schromen is an estate planning and elder law attorney and owner of Schromen Law, LLC located in St. Paul. Schromen works with families to plan for the security and protection of their children, providing guidance and expertise with Supplemental Needs and Special Needs Trusts.
---
May 25, 2021
Planning for the Unexpected: Emergency Preparedness for Autistic Adults
Presenter: Eric Ringgenberg (Pronouns: he/his)
Date: Tuesday, May 25 from 7-9 p.m.
Location: VIRTUAL
Unexpected emergencies are challenging for everyone, however there are multiple reasons why autistic adults may face increased challenges and difficulty with navigating these situations. Review the basic items that make up an emergency kit, how to prepare a basic emergency preparedness plan for you and others, and discuss resources that you can access after a disaster strikes. This session will also cover interactions with first responders, including disability disclosure, interaction strategies, and community concerns.
Eric Ringgenberg, AuSM's Education Director, has a Bachelor's of Science degree in Child Psychology from the University of Minnesota–Twin Cities and a master's degree in Special Education–Autism Spectrum Disorders from the University of St. Thomas.