Social Skills Classes
AuSM offers year-round social skills classes and recreation programs for youth, teens, and adults with autism.
About AuSM Classes
In spring and summer 2021, AuSM will offer several recreation programs and social skills classes in the Twin Cities metro area and in Duluth. Some offerings are virtual; those that will be in-person will follow safety plans in accordance with CDC and MDH guidelines.
AuSM programs are conducive to youth and adults who fall within the wide range of the autism spectrum. Social skills classes are staffed at a 1:4 staff-to-participant ratio. If an individual is able to participate safely in a program but requires more support than 1:4 staffing provides, the individual may bring a Direct Support Professional (DSP). The DSP will be responsible for supporting the individual with communication, behavior, and daily living skills. Call 651.647.1083 ext. 26 or e-mail education@ausm.org for more information. AuSM is committed to making your class experience positive and rewarding.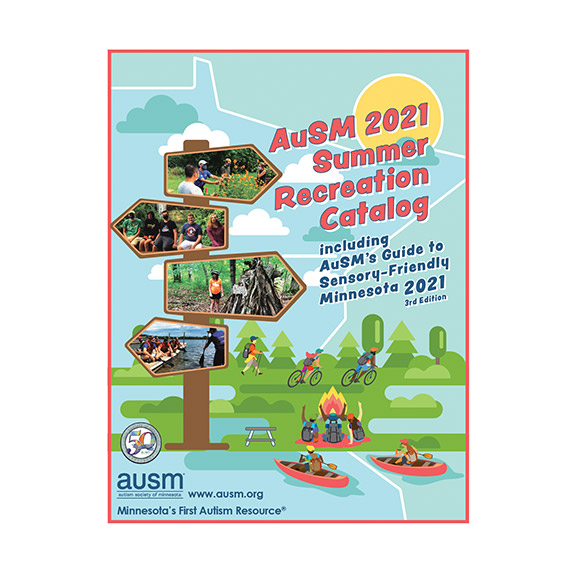 AuSM Summer Fun
On these pages, you'll find a summer line up of both virtual and in-person activities designed to meet the needs of youth and adults with autism, and to match your personal comfort level for interaction. In this our 50th year, we celebrate individuals with autism by continuing to offer a welcoming place to learn, access services, and develop skills for navigating emotions, information, and life. Keep connected with AuSM and this amazing community by joining us for an activity, camp, or class! Also review the 3rd edition of AuSM's Guide to Sensory-Friendly Minnesota.
View the Catalog
Summer Recreation for Youth and Adults
Ages 12-24
AuSM will offer four sessions of morning and afternoon recreation programs that will meet in person at a variety of community venues once per week for five weeks. Programming will engage participants in nature activities, museum and zoo visits, and other activities to foster learning, friendships, and fun.
Learn More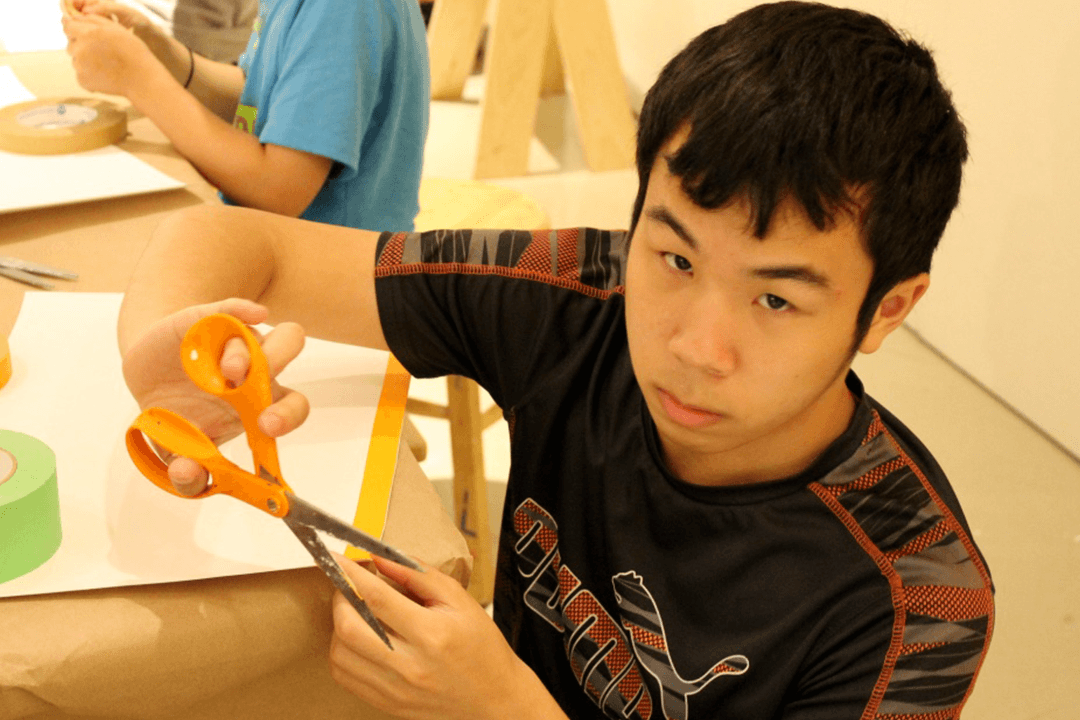 Toneworks Music and Art
Ages 6-17
Work together to create interactive art exhibits using different creative arts mediums. Rotations include exhibit design, music, movement, and visual art. Each rotation is led by a teaching artist or therapist.
Learn More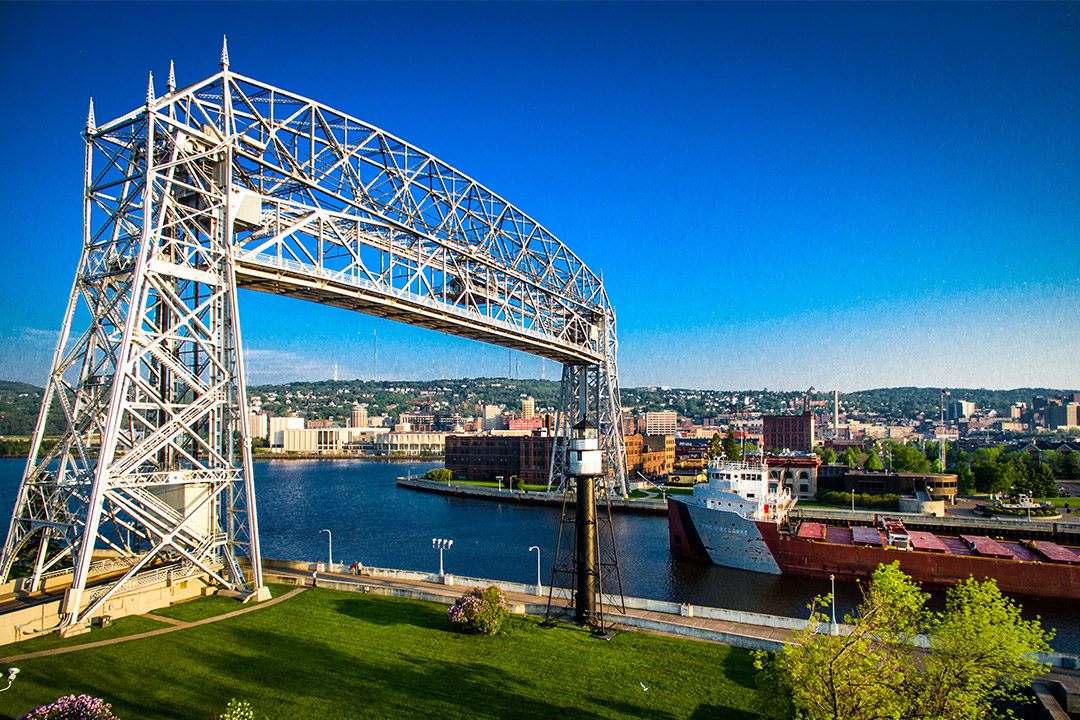 Explore Duluth
Ages 14-26
Explore Duluth and have fun while safely participating in team-building adventures. Participants must have their own transportation to and from each site.
Learn More
Duluth Zookeeper Camp
Ages 8-12
At the Lake Superior Zoo, learn what it's like to be a zookeeper by preparing animal meals, making enrichments, cleaning exhibits, observing animal training, and more.
Learn More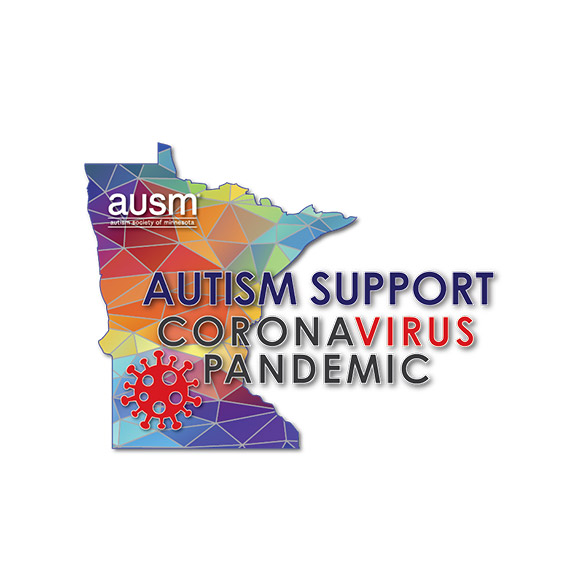 COVID Safety Plan
Per Centers for Disease Control (CDC) and Minnesota Department of Health (MDH) regulations, AuSM has developed plans and activities that allow for social distancing and proper health practices while still engaging with one another and having fun. Registration forms for classes and programs with in-person components will include safety guidelines and a waiver form.
AuSM developed a social narrative to support the practice of wearing a mask that supports safety during in-person classes and programs.
Safety Plan/Waiver Form
Work in AuSM's Summer Recreation Programs
AuSM is seeking staff to help with the 2021 Summer Recreation programs. Get valuable hands-on experience using structure, environmental supports, social stories, and individual communication systems while making a difference in the lives of our participants.
Learn More
AuSM Scholarships
AuSM wants to make its programs and services available to as many individuals as possible. Scholarships for AuSM Social Skills classes and Camps, AuSM memberships, workshops, the Annual Minnesota Autism Conference, the Autistic Community Summit, and more are available for those who qualify. Scholarship applications are available on registration forms for events and activities where scholarship dollars are available.
Waivers
Check with your county case manager to learn if your selected class, camp, or program can be paid for under the Consumer Directed Community Supports (CDCS); Brain Injury (BI); Community Alternative Care (CAC); or Developmental Disability (DD) waivers. By registering for an AuSM class, camp, or program, you agree to pay in full any amount not covered by the Third Party Payer.
Cancellation Policy
Notification of cancellation: If an event or class is cancelled or postponed, AuSM will attempt to notify you via phone, using the phone number provided with your registration. We also will post notice of cancellations and postponements on www.ausm.org.
Cancellation by registrant: Refunds less a $25 processing fee will be given for cancellations received in writing to info@ausm.org seven business days prior to the start of the event or class. Following this date, no refunds will be given. Requests for transfer of registration to another individual will be considered on a case-by-case basis.
Cancellation by program organizer: AuSM reserves the right to cancel an event or class due to low registrations or other circumstances that make the event or class non-viable. If AuSM cancels an event or class, registrants will be offered a full refund. If the event or class is postponed, registrants will have the option to either receive a full refund or transfer registration to the same event or class at the new, future date.