Judy Endow: Autistically Thriving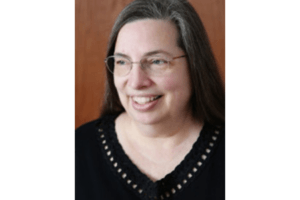 Thank you to those who joined us in-person and virtually for Autistically Thriving: Living a Self-Determined Life on Thursday, June 10, 2021. A recording of this workshop, organized by Autism Friendly Austin, the Autism Society of Minnesota, is available to registered participants through July 10. Session handouts also are accessible
---
Thank you, Workshop Sponsors
We are grateful to the following organizations and businesses that are sponsoring the Autistically Thriving workshop. Please click on the below links to learn more about our sponsors.
Caravel Autism Health
Caravel Autism Health works in partnership with families to design customized autism treatment programs. Our programs are rooted in the principles and science of Applied Behavior Analysis (ABA) therapy. We create real-world learning experiences that help children with autism and related developmental disabilities build a wide range of skills. We serve families throughout Minnesota providing diagnostic services as well as autism treatment.
Fernbrook Family Center
Fernbrook Family Center provides mental health services by using innovative strategies to build relationships and transform lives. We provides services to all ages; from birth through adulthood. We will work with clients and their families in their home, school, community or one of of our office. The services we provide are therapy and skill development to improve emotional well-being, build health relationships and foster resiliency.
Today's Autistic Moment
Today's Autistic Moment is a podcast for Autistic Adults by an Autistic Adult. On each episode, I invite a guest to talk about one topic. The topics and conversations are to help provide Autistic Adults with important information, learn what our barriers are, and discover opportunities for self-advocacy.
---
About Our Workshop Partners
Autism Friendly Austin
The Autism Friendly Austin (AFA) Project, sponsored by the Hormel Historic Home, began as a way to encourage current autism service providers, retailers and businesses to work together to better serve the autism community. Our vision is to make our community and the surrounding area autism friendly, sensory sensitive and family welcoming. Our mission is to promote understanding of and provide supports for inclusion and acceptance for autism and special needs through engaging, training and educating our entire community. www.hormelhistorichome.org/autism-friendly-austin.html
Autism Society of Minnesota (AuSM)
AuSM is a place where everyone can learn, access services, and develop skills for navigating what can be challenging emotions and complex information. Services include membership, workshops, the state autism conference, AuSM Skillshops, the Life with Autism Series for specific life stages, specially-tailored summer camps for youth and adults with autism, interest-based social skills classes with community partners, Counseling and Consulting Services, support groups, Autism Direct Support Certification, sensory-friendly events, advocacy, Information and Resources, and customized autism training.
Hormel Historic Home
Built in 1871, the Hormel Historic Home strives to preserve the Home and History of the George A. and Lillian Hormel Family. Our mission is to maintain the home and to honor the family legacy of Hospitality; Music/Arts; Education/Autism; and service to the community. www.hormelhistorichome.org