Judy Endow: Autistically Thriving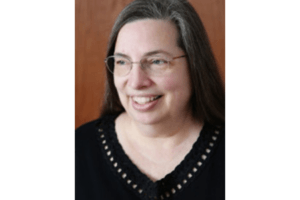 Autistically Thriving: Living a Self-Determined Life
Thursday, June 10, 2021 from 8 a.m.-4 p.m.
Participants can attend virtually online or in person at Hormel Historic Home, 208 4th Ave. N.W., Austin, MN 55912
Join Autism Friendly Austin, the Autism Society of Minnesota, and the Hormel Historic Home for this informative workshop lead by Judy Endow, LCSW, author and international speaker on a variety of autism-related topics. Workshop is tailored for parents, caregivers, support professionals, and individuals with autism.
Workshop Fee (Virtual or In-Person)
General Registration: $45
Person with ASD: $25
A recording of this workshop will be available for registered participants until July 10, 2021. If attending in-person, please indicate dietary restrictions on the registration form. Limited scholarships are available; apply through the registration form.
---
About the Workshop
Learn about the shift in how autistic support is thought about and implemented. Understand who autistic people are and how they comfortably function, as well as key elements of taking in, processing, storing, and retrieving information along with autistic thinking style. Endow will share numerous examples so autistic individuals, parents, educators, and therapy providers can understand that when autistics are honored for who they are and supported for who they want to be in this world, they can truly thrive! (Note: identity-first language used intentionally as it is the preference of most autistics.)
About the Speaker
Judy Endow, LCSW, maintains a private practice in Madison, Wis., providing consultation for families, school districts, and other agencies. Besides having autism herself, she is the parent of three grown sons, one of whom is on the autism spectrum. Endow does workshops and presentations on a variety of autism-related issues, is part of the Wisconsin Department of Public Instruction Statewide Autism Training Team, and has been a board member of both the Wisconsin Chapter of the Autism Society of America and the Autism National Committee. She recently received the Dr. Cathy Pratt Award for Autism Professional of the Year. Endow is a Resource Specialist and a Clinician at Common Threads Family Resource Center in McFarland, Wis. She continues to bring a great depth of understanding and compassion to the work she does.
---
Workshop Schedule At-A-Glance
8-9 a.m. Registration Opens
9 a.m.-12 p.m. Autistically Thriving: Living a Self-Determined Life
12-1 p.m. Lunch Break
1-4 p.m. Autistically Thriving: Living a Self-Determined Life Continued
4 p.m. Workshop Conclusion
---
About Our Workshop Partners
Autism Friendly Austin
The Autism Friendly Austin (AFA) Project, sponsored by the Hormel Historic Home, began as a way to encourage current autism service providers, retailers and businesses to work together to better serve the autism community. Our vision is to make our community and the surrounding area autism friendly, sensory sensitive and family welcoming. Our mission is to promote understanding of and provide supports for inclusion and acceptance for autism and special needs through engaging, training and educating our entire community. www.hormelhistorichome.org/autism-friendly-austin.html
Autism Society of Minnesota (AuSM)
AuSM is a place where everyone can learn, access services, and develop skills for navigating what can be challenging emotions and complex information. Services include membership, workshops, the state autism conference, AuSM Skillshops, the Life with Autism Series for specific life stages, specially-tailored summer camps for youth and adults with autism, interest-based social skills classes with community partners, Counseling and Consulting Services, support groups, Autism Direct Support Certification, sensory-friendly events, advocacy, Information and Resources, and customized autism training.
Hormel Historic Home
Built in 1871, the Hormel Historic Home strives to preserve the Home and History of the George A. and Lillian Hormel Family. Our mission is to maintain the home and to honor the family legacy of Hospitality; Music/Arts; Education/Autism; and service to the community. www.hormelhistorichome.org