27th Annual AuSM Golf Classic
Monday, Aug. 1, 2022
Highland National Golf Course, St. Paul
9:00 a.m. shotgun start
$500 per foursome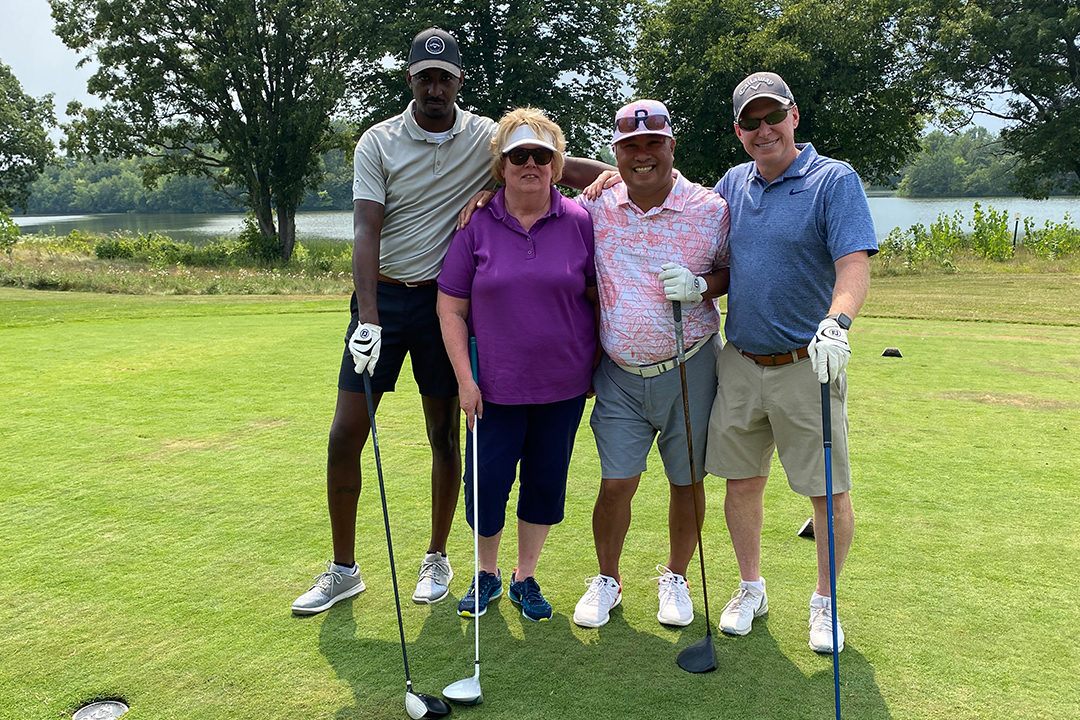 We're thrilled to host this summer's AuSM Golf Classic August 1st at St. Paul's Highland National Golf Course! Consider this the perfect excuse to take a Monday off for a summer day of fulfilling fun.
This is our first time holding our annual AuSM Golf Classic at Highland National, where participants will play a classic course, feast on a great lunch, and support AuSM through raffle tickets – and as many mulligans as you care to purchase.
Hole #15 at Highland National features a large sand trap designed in the shape of Snoopy in honor of Peanuts creator Charles Schultz, who learned to golf here at his hometown course. Join us as we continue our own learning process; golf is easy, except for when it isn't. Let's figure it out it together – and, while we're at it – raise funds to support people with ASD and their families.
Not very good at golf? The more strokes it takes to put the ball in the hole, the more time you get to spend on the greens, and that's getting your money's worth. And here's how AuSM puts your money to work: 100% of dollars raised by this event will support the 1 in 36 individuals affected by autism in Minnesota with programs and services including summer camps, social skills classes, workshops, autism training, counseling and consulting, advocacy, and much more.
As a golf course, Highland National is approachable to players at all levels, including non-players (hackers welcome!) who just want to come out to have fun while supporting our community.
Thank you to everyone who joined us for a beautiful day on the greens!