26th Annual AuSM Golf Classic
Monday, Aug. 2, 2021
Royal Golf Club, Lake Elmo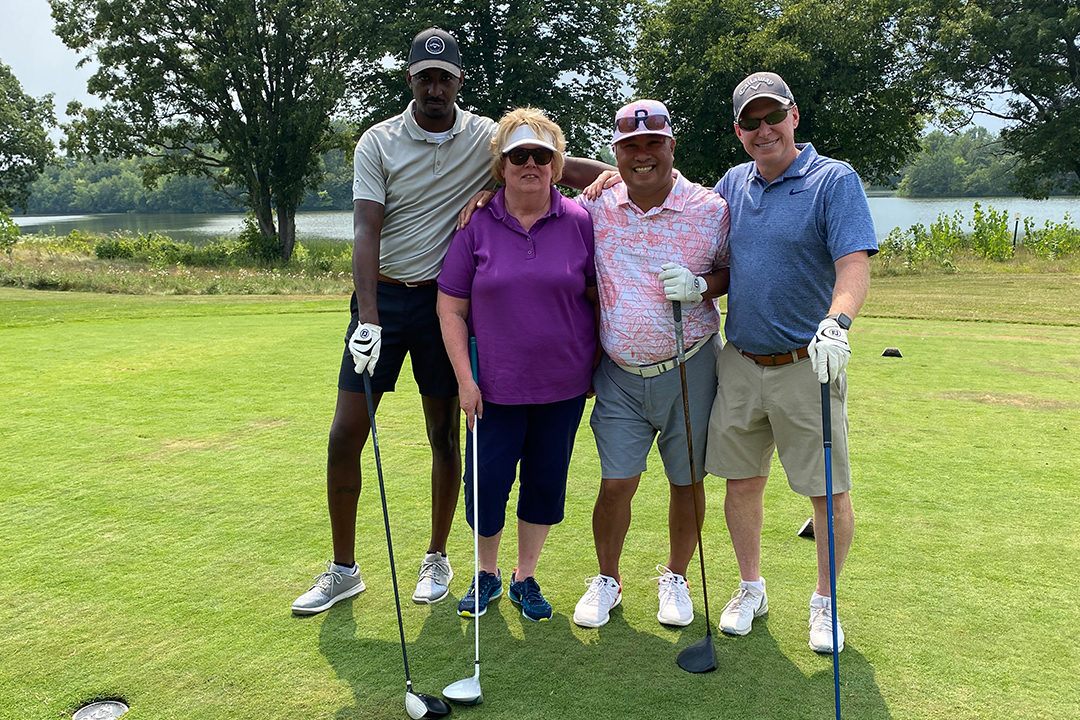 The positive spirit of our golfers matched the beautiful weather during the Aug. 2, 2021 26th Annual AuSM Golf Classic. Participants took on the gorgeous Royal Golf Club course, feasted on a great lunch, supported AuSM through purchase of mulligans and raffle tickets, and enjoyed each other's company.
Thank you to our Gold Sponsors: McNellis & Asato, Ltd. and Younger Exteriors Inc. as well as our Bronze Sponsors: Allegra Downtown St. Paul; Angela Olson Law; Comedy Through The Chaos; Design Pandemonium; Ipsity, Inc.; Marty Lass, PGA Professional; SafeinHome; SwimPossible; Today's Bed; Tony Farah/Coldwell Banker Realty; Viewpointe; and Warners' Stellian Appliance.
We're grateful to Charlie Bristow, a tournament favorite, for offering a special challenge to raise additional dollars; our golf planning committee; and to all of our wonderful participants who skipped a day of work to get in a round in support of the local autism community.
Thanks to Chris Banks, CEO of Autism Society of America, for visiting Minnesota to play a round as well.
Thank you, 2021 sponsors!
Bronze
Allegra Downtown St. Paul
Marty Lass, PGA Golf Professional
Tony Farah Group/Coldwell Banker Realty
Warners' Stellian Appliance
Prize Sponsors
Tin Whiskers Brewing Company
Warners' Stellian Appliance