Apply to Work at AuSM Summer Camps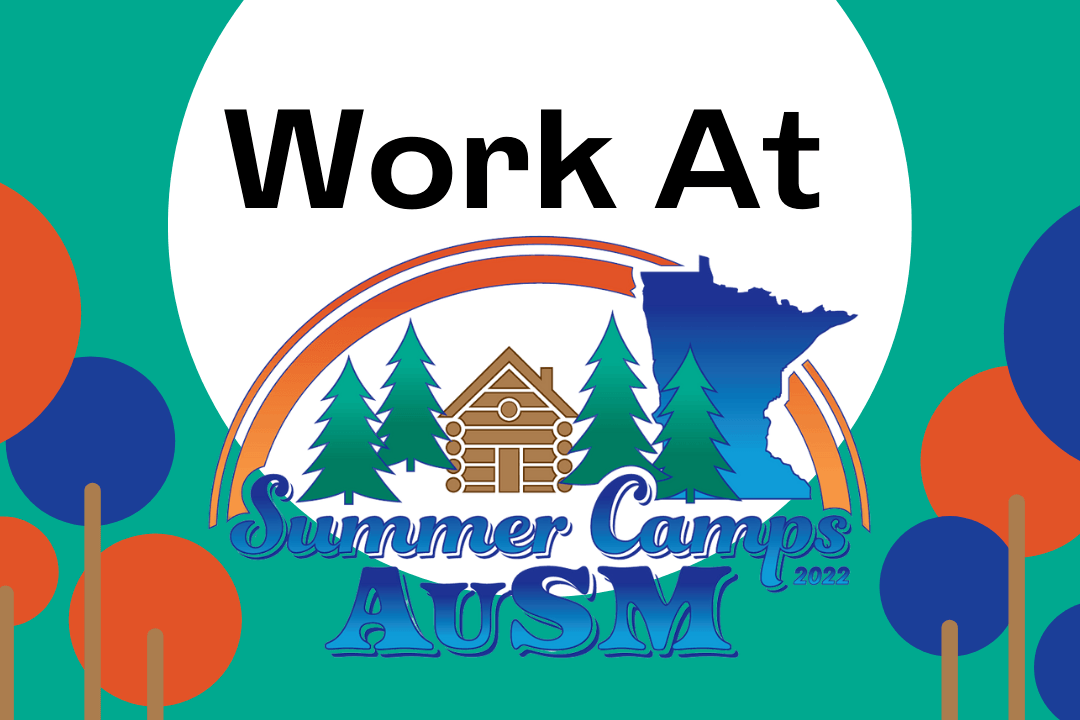 Working at AuSM Summer Camps is a unique opportunity for students, para-professionals, teachers, service providers, siblings, friends, and relatives who want to support this amazing community. As an AuSM camp counselor, you will make a difference and have the chance to:
Get valuable hands-on experience using structure, environmental supports, social stories, and individual communication systems.
Apply to work any number of sessions you desire.
Do it! As a camp counselor, you not only gain personal experience, you touch the lives of individuals with Autism Spectrum Disorder by providing a unique camp experience.
Questions about working at camp can be directed to AuSM at camp@ausm.org or by calling 651.647.1083.