AuSM offers virtual workshop on sexuality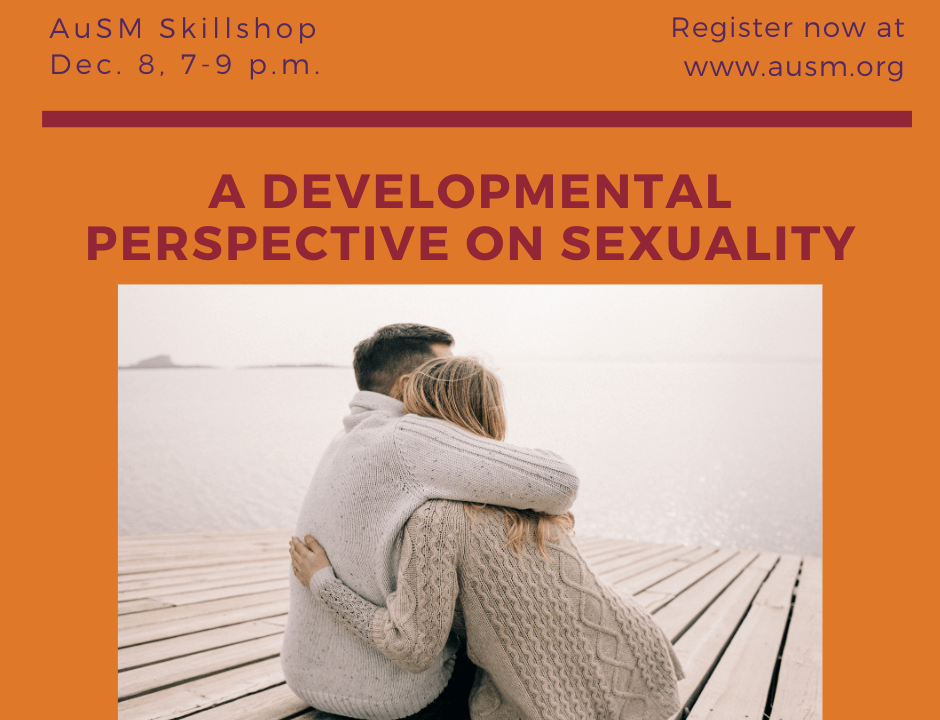 AuSM is pleased to offer A Developmental Perspective on Sexuality from 7-9 p.m. on Dec. 8. This two-hour AuSM Skillshop will be held virtually and is tailored for caregivers of individuals with autism.
Caregivers are the primary sexuality educators of their children, but many have questions about how to start those conversations. No matter the age of your child, it is never too late to start having these important conversations. Learn about developmental milestones throughout adolescence, how to have age-appropriate conversations, and practice responding to scenarios related to sexuality, boundaries, and safety.
The AuSM Skillshop will be presented by Logan Sand and Kendall Mager. Logan Sand is the Program Manager for the Seeing and Exploring Life's Future (SELF) Program with Lutheran Social Service of MN. Sand has been a sexuality educator for six years, and provides education to youth, parents/caregivers, and professionals in a variety of settings. They have presented at the National Sex Ed Conference, is published in the American Journal of Sexuality Education, and sits on Minneapolis Public School's Equity and Diversity Impact Assessment Committee. Kendall Mager has a degree in Women's Studies and Psychology and specializes in harm reduction and sexual and domestic violence prevention. She joined Lutheran Social Service of MN in 2016 and is the Program Coordinator in the Seeing and Exploring Life's Future (SELF) Program.
Registration is required to participate. The cost for each AuSM Skillshop is $15 for AuSM members; $25 for non-members; and $10 for students and individuals with autism. To learn more and to register, click here.