Call for Submissions open for 2021 autism conference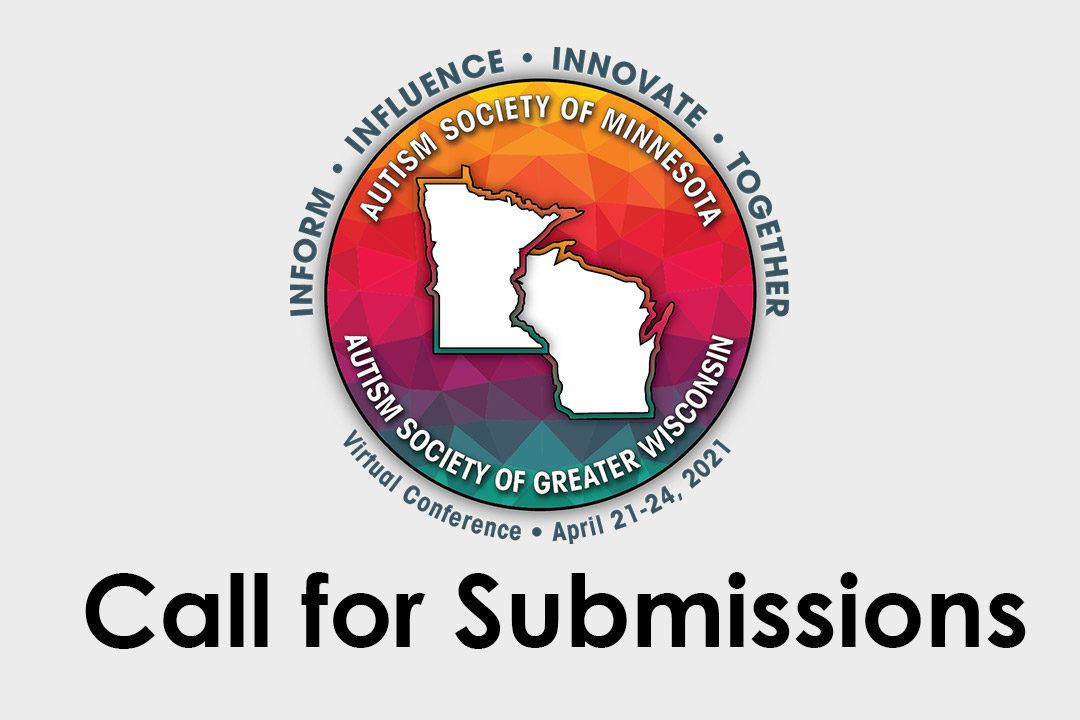 The Call for Submissions to present a breakout session during the 2021 autism conference, a joint event held virtually by the Autism Societies of Minnesota and Greater Wisconsin April 21-24, 2021, is open. Breakout sessions will provide a wide range of information for participants at all levels, including those who are new to autism and those who have years of experience.
Suggested topics include but are not limited to positive behavior supports; siblings; strategies for parents and educators; managing behaviors; transition; sex; LGBTQIA/gender identity; early intervention; mental health; employment; current research; Individual Education Plans (IEPs); emotion regulation; sensory integration; social skills; complex or multiple disabilities; non-speaking communication or AAC; racial or cultural diversity intersections; and aging and autism.
The Autism Societies of Greater Wisconsin and Minnesota are seeking contributions to reflect the diversity of community members, recognizing the importance of representation and creating a platform for voices that historically have not been heard.
Call for Submissions proposals are due Nov. 13, 2020. The 2021 Wisconsin/Minnesota Autism Conference Education Committee will evaluate proposals and those submitting proposals will be contacted in December regarding the status of their Call for Submissions.