#GiveAtHomeMN because You Have AuSM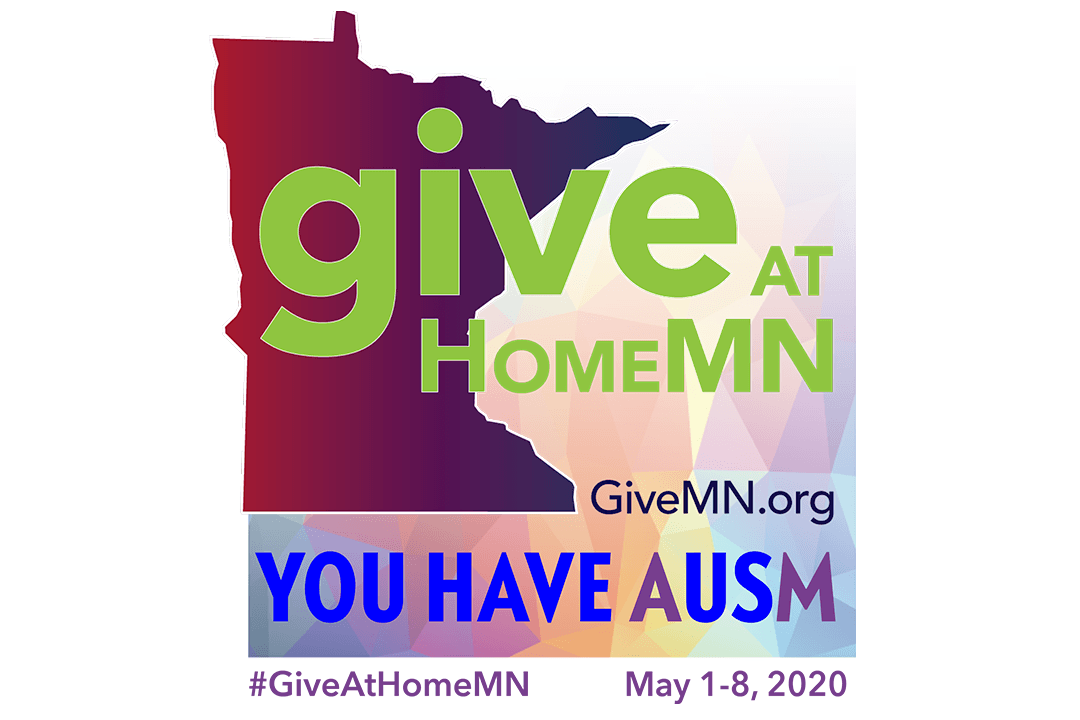 Fundraising campaign during 2020 pandemic.
Through these days of uncertainty, our community is relying on AuSM's essential programs – telehealth mental health therapy, our Information and Resources hotline, autism-specific pandemic guidance, online support groups, virtual learning opportunities, and more – to enhance the lives of those with autism in Minnesota.
AuSM is participating in GiveMN's #GiveAtHomeMN campaign May 1-8, a statewide week of supporting nonprofits that are important to you. Your investment in AuSM now will help ensure that AuSM will remain a constant through this unprecedented time and into the months and years ahead. And, up to $20,000 of donations made to AuSM through May 8 will be doubled!
We are grateful for your generosity and commitment to our local autism community and to AuSM during this extraordinary time.
We can't do this without you. Please donate today.