Important notes from AuSM's Executive Director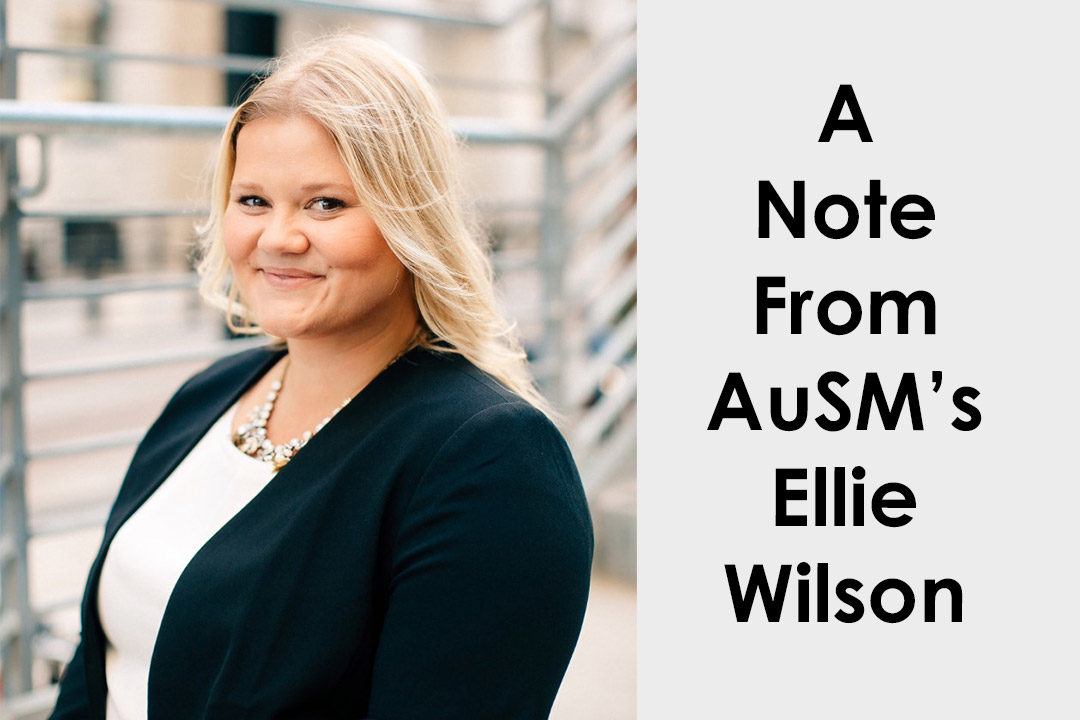 We've nearly made it through 2020, and I think we're all looking forward to turning the calendar on this unpredictable year of pandemic.
For the past several months, the AuSM staff and board have been planning for 2021. This comes in the form of figuring our budget, looking at our programs, and getting creative with service delivery.
I have a few exciting things to share regarding 2021:
1. State Autism Conference Collaboration
AuSM will partner again with the Autism Society of Greater Wisconsin to combine our state autism conferences for "Inform, Influence, Innovate Together," a joint autism conference held virtually April 21-24, 2021. Registration is open now, and a reduced, early bird rate is available.
2. Summer Registration to Open in March 2021
Keeping the safety of our community first as we move into what we hope is the tail-end of the COVID-19 pandemic, we will be delaying the publication of our 2021 Summer Activities Catalog and 3rd Annual Sensory-Friendly Guide until February. These publications will be combined for a super-informational piece. Because of the delayed publication, registration for our summer activities, including AuSM Summer Camps, will open in early March. Watch the AuSM website and your e-mail box for further information as it becomes available.
3. Steps for Autism Moves to May 2021
Steps for Autism in Minnesota, our annual fundraising walk that historically has taken place the first weekend in March will be in May in 2021. We're working on a location that will allow for either socially distanced sponsor space, a drive-thru resource fair, or both, and we're really looking forward to hosting this event during the warmer month of May – which hopefully means no threat of snow or ice! More details will be announced soon.
4. FREE Virtual Brunch Fundraiser in February 2021
In an effort to keep connected and to kick-off our celebration of AuSM's 50th Anniversary year, we will be announcing a new exciting virtual community event, "A Toast to AuSM," our Brunch@Home fundraiser that will feature local celebrity and community chef demos, prizes, and more. We'll share more information about this exciting opportunity at the beginning of the new year.
AuSM is grateful to continue being Minnesota's First Autism Resource. Your support throughout the years, and especially during this particularly challenging year, keeps us motivated and inspired. We're thrilled to ring in the new year with you, and we look forward to a year packed with opportunities, connections, and fun.
Happy Holidays from all of us at AuSM!
Ellie Wilson
AuSM Executive Director