You helped us meet our GTMD 2020 goal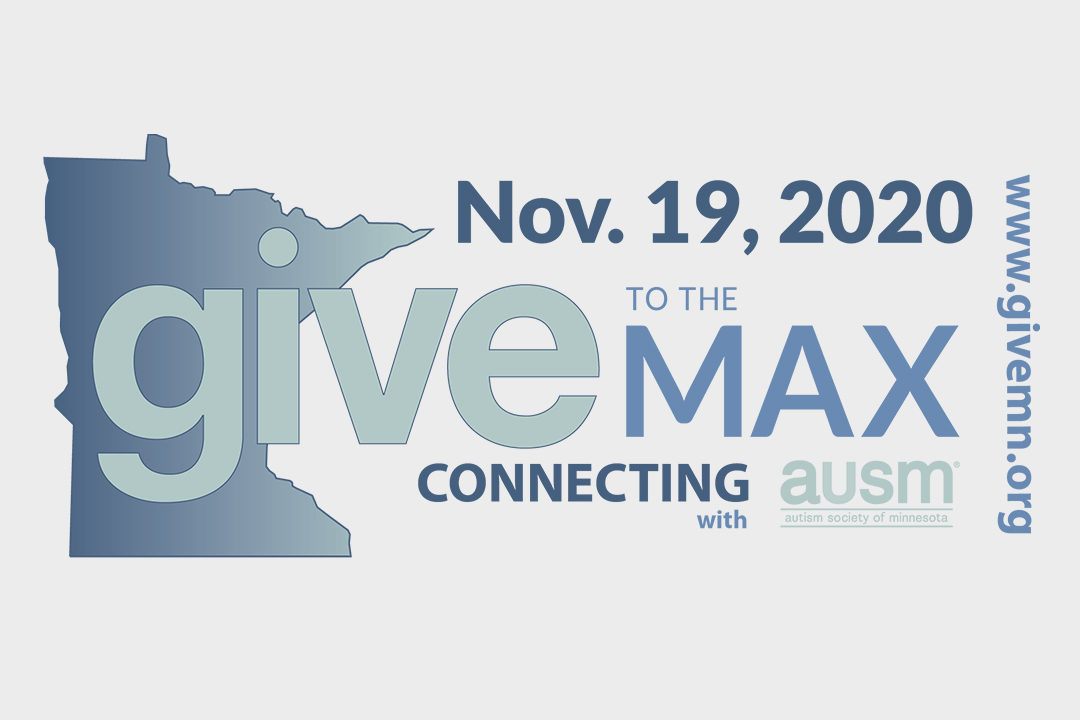 We are extremely pleased to report that around 9 p.m. last night, AuSM met and surpassed our Give to the Max Day 2020 goal of $35,000.
Just as AuSM stepped up to creatively offer much-needed programs and services in 2020, our community stepped up to show us their support.
You gave generously, and we are grateful.
Your investment in AuSM supports all the ways in which we enhance the lives of people with autism through flexibility, nimble responses, and a commitment to the people we serve and love.
Confidence and creativity carry us into our 50th year of serving the Minnesota autism community, and our mission is our guide. We will continue to enhance the lives of individuals and families affected by Autism Spectrum Disorder, with a fundamental commitment to advocacy, education, support, collaboration, and community building.
Thank you for your support on Give to the Max Day and every day.
Sincerely,
Ellie Wilson, AuSM Executive Director and the AuSM Staff
THANKS to those who contributed to our Give to the Max Day Match Fund: Twin Cities Autism Foundation, the AuSM Board of Directors, and AuSM Community Members! Because of these early donors, all Give to the Max Day donations were doubled.
If you'd like to encourage additional giving through your networks in support of the local autism community, gifts can be made here. Thank you.