April 27-29, 2022
Hyatt Regency Bloomington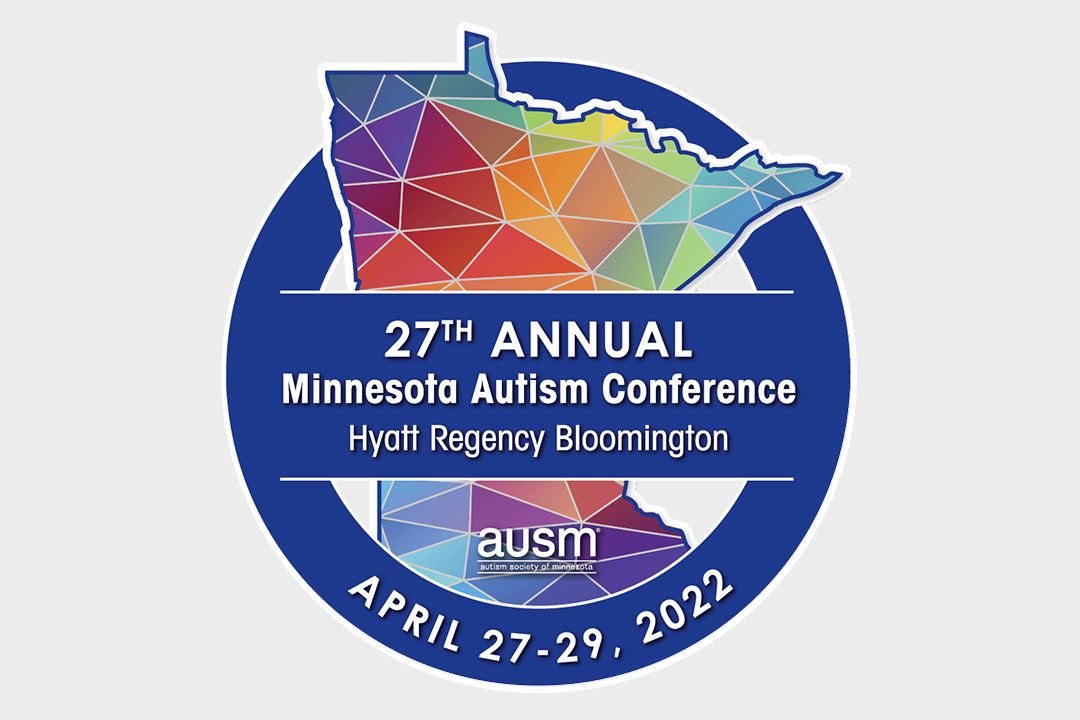 Save the date! The 2022 Minnesota Autism Conference will be held April 27-29, 2022 at the Hyatt Regency in Bloomington, Minn.
After two years of offering our state autism conference virtually, we are thrilled to make plans to come together in-person as a community again! Get all of the latest information on autism, all in one place. Visit the AuSM Shop, gather information from key autism exhibitors, and spend your conference days networking and learning from expert speakers. Conference participation rates and more information will be available soon.
2022 Bonus Content
In recognition of the valuable partnership our organizations have developed after co-hosting two years of virtual conferences, the Autism Societies of Minnesota and Greater Wisconsin are collaborating to offer on-demand, bonus virtual content as part of our 2022 in-person autism conferences. We are proud to be able to extend our partnership in a way that increases access to the rich educational content featured at each of our conferences.
Fourteen select breakout sessions, seven each from our separate, in-person 2022 conferences, will be recorded and available for unlimited, on-demand viewing May 3-June 3, 2022 as part of your in-person registration for Minnesota's conference. Bonus content will include access to 14 select breakout sessions only and will not include keynote presentation recordings.
Not able to attend the statewide autism conference in person in April 27-29? Bonus content will be available for separate purchase and accessible from May 3-June 3, 2022.
Applications to present at the conference are now closed. All applicants will receive information about their application no later than Dec. 17, 2021.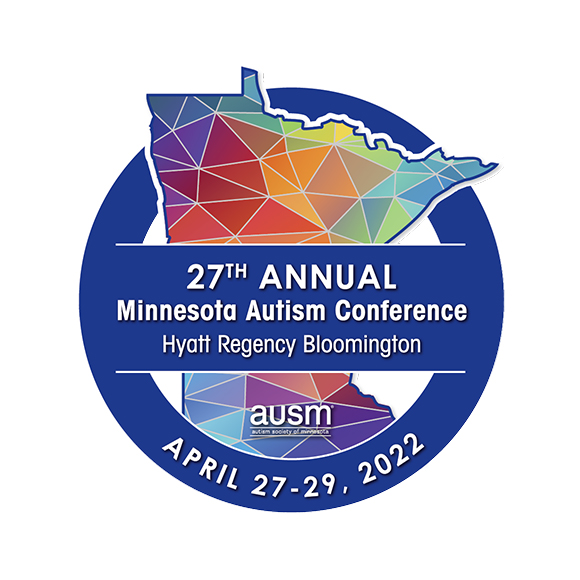 Sponsor, Exhibit, Advertise
Welcome back to our LIVE conference!
Bringing the community together for three days of learning, networking, and resource gathering.
300+ caregivers, parents, educators, individuals with autism, professionals, and more participate.
More than 25 educational sessions presented by experts, including four keynote speakers.
Participants come eager for resources; exhibits are open and busy throughout this three-day event.
Sponsor, Exhibit, Advertise