Reach the Community
AuSM promotes Minnesota businesses and organizations that support programs and services designed to enhance the lives of individuals with autism from birth through retirement. Join this forward-thinking group of Minnesota companies and share your message through an AuSM sponsorship, exhibiting, advertising, and/or partnership opportunities.
Sponsor
AuSM has a variety of events and fundraisers that include sponsorship and sharing your support of the local autism community.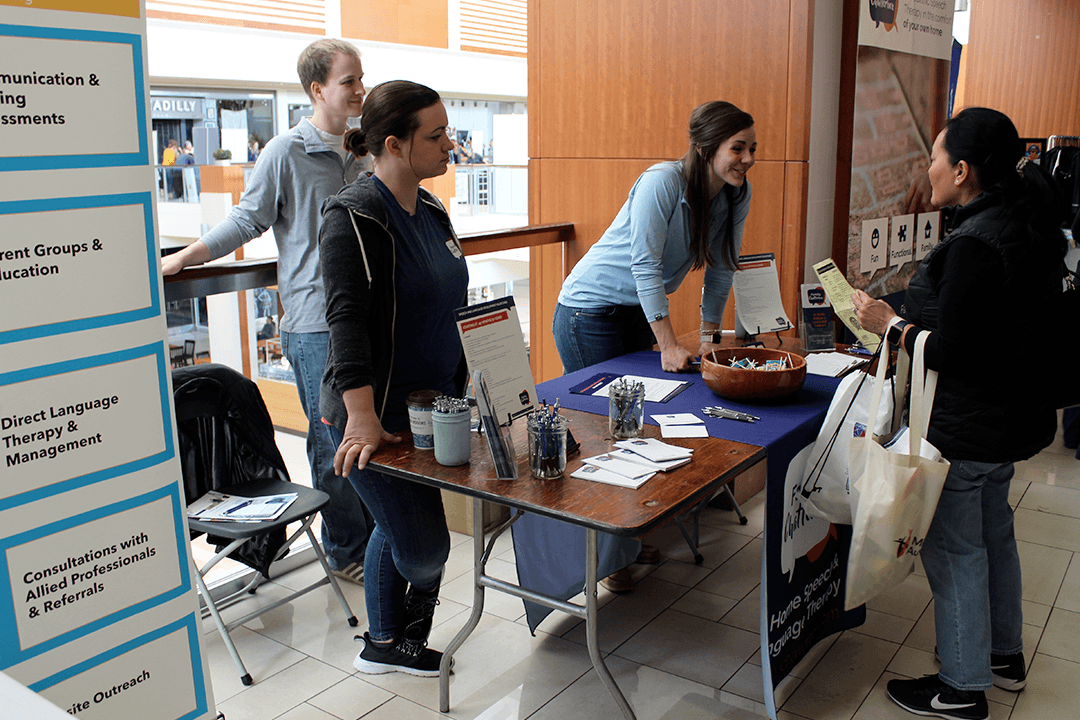 Exhibit
Exhibiting opportunities at Steps for Autism, the annual state autism conference, and more allow for face-to-face connections with our community.
Advertise
AuSM's sought-after publications promote education, camp programs, community events, and your business message through advertising.
Learn More
Premier Partners
AuSM is pleased to acknowledge the businesses and organizations that have joined us in support of the programs and services we offer to enhance the lives of individuals with autism from birth through retirement.
Through the AuSM Premier Partner program, AuSM offers select organizations the opportunity align with us in support of the Minnesota autism community. AuSM Premier Partners generously give a minimum of $5,000 cash and/or in-kind donations to help fuel the success of AuSM programs and services over a 12-month period. Premier Partners are recognized and promoted to AuSM's members, followers and fans via the AuSM website, on AuSM's Facebook page and in other promotions throughout the year.
If your company or organization is interested in becoming an AuSM Premier Partner, please contact Kelly Thomalla, AuSM Director of Marketing and Communications, at 651.647.1083 ext. 25 or e-mail kthomalla@ausm.org.
AuSM encourages patronage to the AuSM Premier Partner businesses and participation in the organizations who have dedicated their support to the Minnesota autism community.
Premier Partners