Training and Consultation
By learning more about the neurodiversity of individuals with autism, you are taking proactive steps toward acceptance and inclusion. AuSM's education team will provide you with strategies to help you understand the needs of individuals with autism, allowing you to offer a positive, supportive environment for this growing population.
Request a Training
AuSM provides state-wide trainings on autism and related topics, including anxiety, autism and employment, practical and inclusion strategies, emergency preparedness, and transition needs.
Request a Training
Autism Certification
AuSM's Autism Direct Support Certification program is designed for those who work with or support individuals with autism and want to provide better service and care.
Autism Certification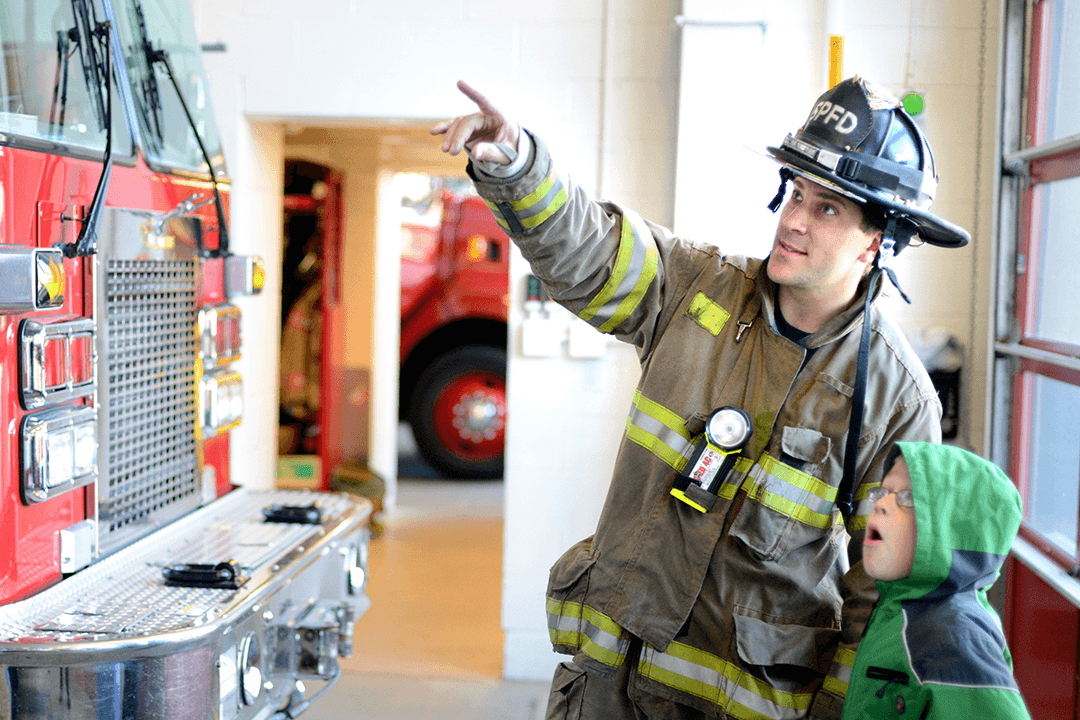 Emergency Preparedness
Designed for families, caregivers, individuals, and first responders affected by autism, AuSM's Emergency Preparedness tools are designed to help prepare for and create positive outcomes in emergency situations.
Emergency Preparedness
Training for Officers and Emergency Responders
With the 1 in 54 national prevalence rate for autism, it is inevitable you will encounter someone affected by ASD in your work as a first responder, fire fighter; in the criminal justice system; in public safety and security; in Emergency Medical Services (EMS); as a medical professional; and in everyday life. Our community helped inform our training so that your encounters have positive outcomes. AuSM's officer training is P.O.S.T.-Certified and qualifies for CEUs in other fields.
Learn More