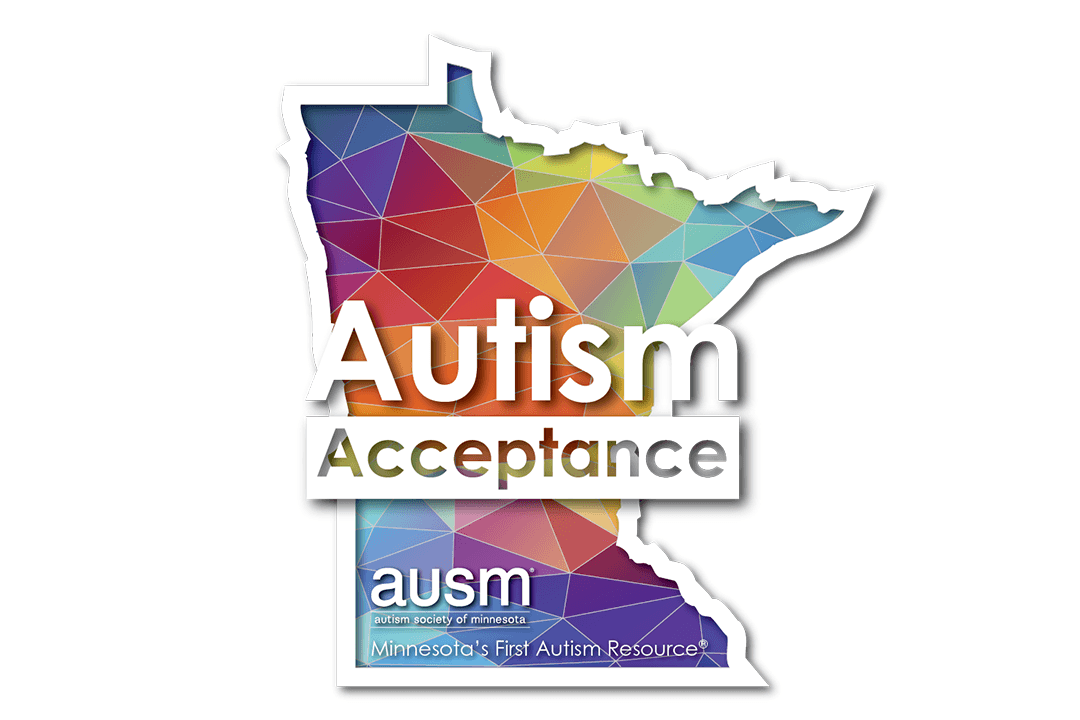 April is Autism Acceptance Month
Why Autism?
With a national prevalence rate of 1 in 54 and Minnesota's prevalence rate of 1 in 44, autism is the fastest growing disability. Everyone knows someone who is touched by autism.
Why AuSM?
Since 1971, the Autism Society of Minnesota (AuSM) has been committed to enhancing the lives of individuals and families affected by Autism Spectrum Disorder. AuSM serves Minnesotans, throughout their lives, with a fundamental commitment to advocacy, education, support, collaboration, and community building. Every dollar raised for AuSM directly benefits the Minnesota autism community through programs and services tailored to the needs of families, individuals, educators, professionals and beyond. AuSM is a 501(c)(3) organization, and donations are tax-deductible.
What can you do?
April is National Autism Acceptance Month, a special opportunity to show your support for the autism community. AuSM invites you to partner with us in April to increase autism acceptance.
2021 Autism Acceptance Month information will be available in the new year.
Thank you, AuSM Autism Awareness Month 2020 Partners!
Accra
Allegra Downtown St. Paul
Anime Twin Cities
Autism Advocacy & Law Center, LLC
Best Care
Butler Square
The Edge Nutrition Club
Lions United Fitness Center
Lost at Home Shirts (Will donate 15% of all profits to AuSM for purchases made in April.)
Minnesota Independence College & Community
New Ulm Area Catholic Schools
Saegerville Cedar (Will donate 10% of sales to AuSM for purchases made in April.)
St. David's Center for Child & Family Development
Walker Art Center