Steps for Autism in Minnesota
Thank You, 2022 Supporters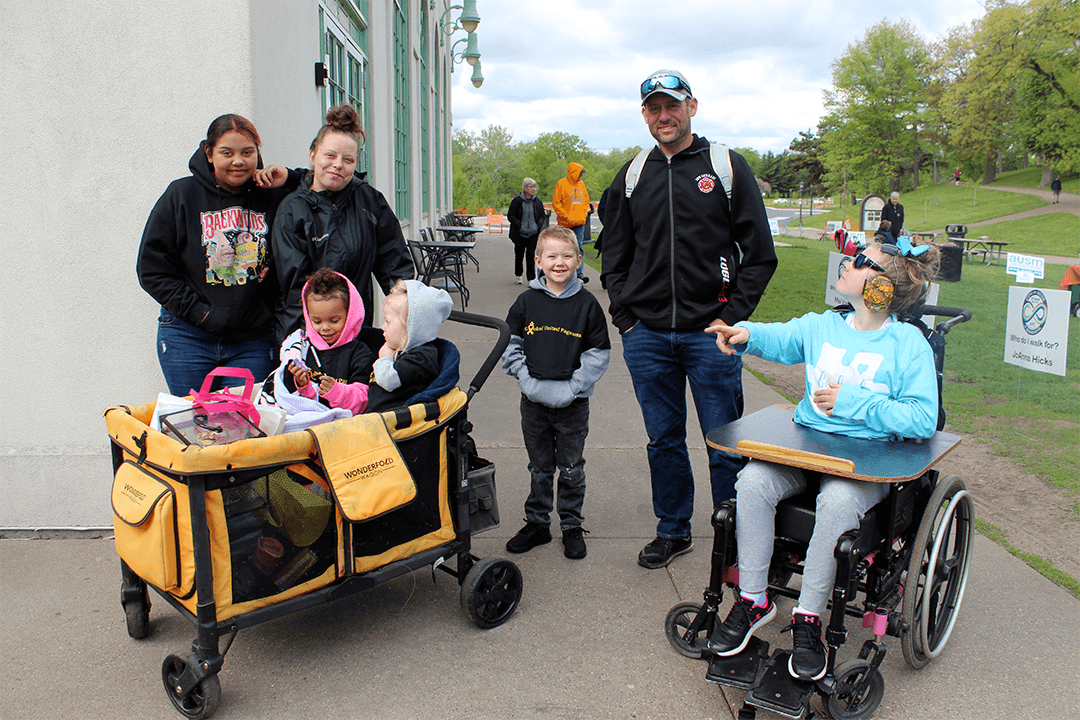 We are grateful to all of you for coming together as a community May 22, 2022 during Steps for Autism, to build a Minnesota that includes and celebrates neurodiversity.
It was so good to see so many participants, sponsors, partners, volunteers, journalists, families, staff, and AuSM Board members gathered at Como Lakeside Pavilion to connect with each other, collect resources, and have fun. Thank you all for being part of our community.
Steps for Autism is the single biggest fundraiser in support of our mission to enhance the lives of individuals and families affected by Autism Spectrum Disorder. All of you are the reason AuSM works so hard to serve the local autism community.
The dollars you helped raise will go toward workshops, summer camps, social skills classes, Counseling and Consulting Services, support groups, training, advocacy, and many more programs that support the Minnesota autism community.
We can't do the work we do without your trust and dedication to this organization. Because of all of you, we're more confident than ever in AuSM's mission of ensuring that people with autism have opportunities to thrive. Thanks again and again for your generosity and support.
Thank you 2022, sponsors!
Bronze
Children's Minnesota Autism Initiative
IBIS (Infant Brain Imaging Study)
Ignite Child Development Services
Looking Forward Life Coaching
Minnesota Behavioral Specialists
Minnesota Independence College & Community
SPARK (U of MN Autism Research)
Resource Table Only
Living Well with Yvette, LLC
Minnesota Department of Transportation
Roots and Wings Therapeutic Services