Steps for Autism in Minnesota
May 22, 2022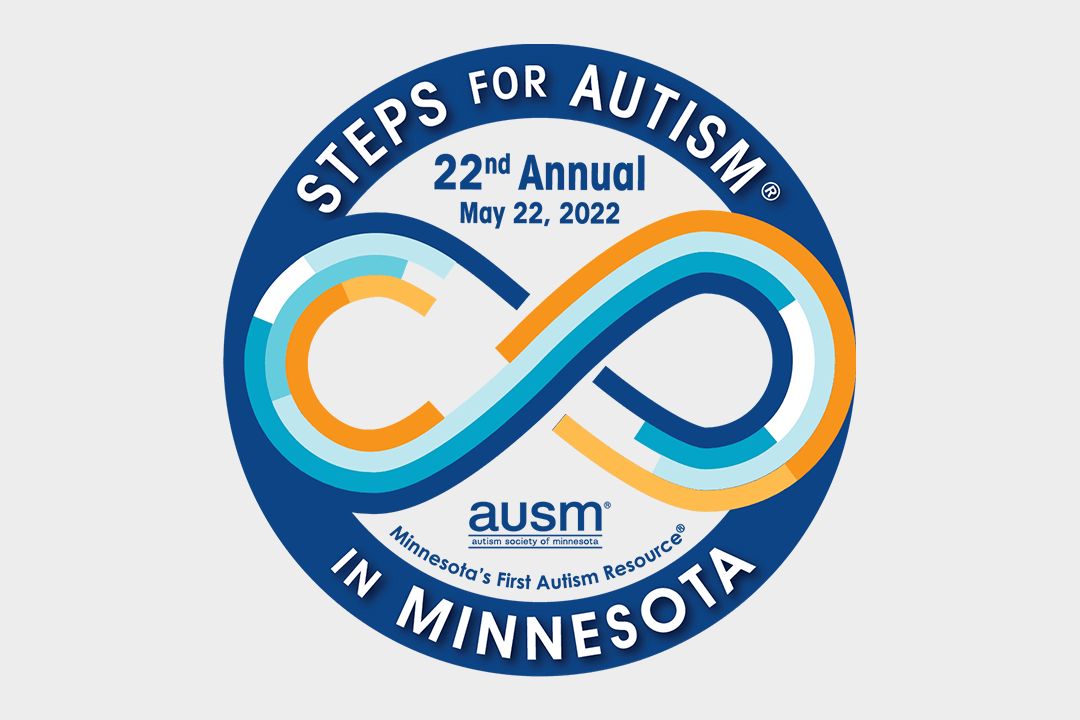 Save the date for Steps for Autism in Minnesota 2022
Sunday, May 22, 2022
9 a.m.-12 p.m.
Como Lakeside Pavilion
1360 Lexington Pkwy. N.
St Paul, MN 55103
Join us for the 22nd annual Steps for Autism in Minnesota from 9 a.m.-12 p.m. on Sunday, May 22 at the Como Lakeside Pavilion. AuSM will offer participants a walk route, fun activities, an autism resource fair, and opportunities for community connections.
---
100% of dollars raised through Steps for Autism are tax deductible, stay local, and support programs and services that help the 1 in 44 people affected by autism in Minnesota to grow and thrive.
For nearly half a century, the Autism Society of Minnesota has helped families and individuals with autism build a community that acts without judgment, searches for new possibilities, and connects us to each other. Dollars raised through Steps for Autism fund valuable programs and services that allow people affected by autism to grow and thrive.
As demand for scholarships for camp, social skills classes, trainings, and other educational events has increased, a portion of dollars raised during Steps for Autism also will go back to the Minnesota autism community through AuSM scholarships.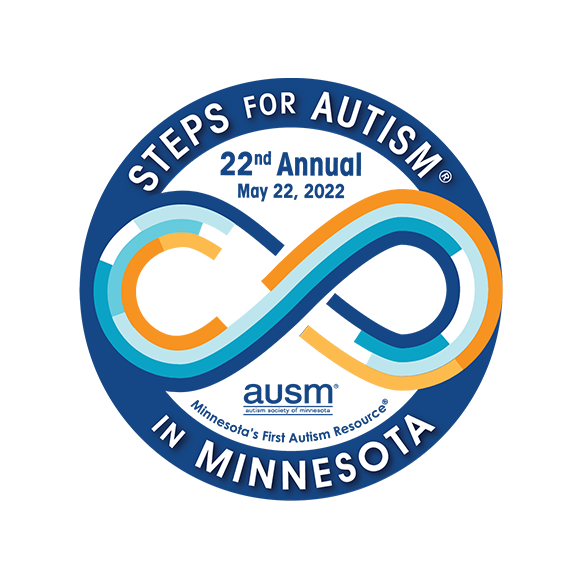 Become a Sponsor
Meet this amazing community on May 22 at Como Lakeside Pavilion!
Dollars raised support programs and services for the local autism community.
All are invited to participate in an inclusive outdoor event for autism resource gathering and fun.
The resource fair will feature in-person sponsors meeting the community and sharing information.
Activity stations will encourage engagement and hands-on entertainment.
All-abilities walk will be at the pace and distance choice of each participant.
Medals will be available to celebrate participation and commemorate the special day.
Become a Sponsor
Thank you 2022, sponsors!
Bronze
Minnesota Behavioral Specialists
Minnesota Independence College & Community
Print Sponsor
Allegra Downtown St. Paul