Camps
AuSM camps are tailored for autistic youth and adults. Parents and caregivers can rest assured knowing that their campers are being cared for by highly-trained, experienced staff, while campers make memories that last a lifetime.
Summer Camp Adventure Awaits!
AuSM's 2023 Summer Camps are available for individuals ages 9 and up who are AuSM members. Camp offerings will include two sessions of Discovery and four sessions of Hand in Hand residential camps where campers stay four nights and five days. Our experienced camp staff and counselors work closely with families to create the best-possible experience for our campers – read about a recent success story here.
Due to continued pandemic-related programming restrictions at Camp Butwin, AuSM's Day Camp will not be held in 2023. AuSM offers year-round social and recreation programs for youth, teens, and adults with autism.
Camp Staff Applications are now online.  The following positions are open: 
Nurse (RN, NP, or MD licensure required. 1 per session)
1:1 Counselors for Camp Hand in Hand (40 per session)
Program Staff for Camp Hand in Hand (6+ per session)
Cabin Support People for Camp Discovery (6+ per session)
Check out our Camp Staff flyer.
Returning camp staff are encouraged to contact the Director of Camp Programs, Melinda Harris, at camp@ausm.org to tell her of their availability for summer 2023 as soon as it is known. Click here to view all current AuSM positions and fill out an application.
You can find camp paperwork here.
Membership Required
To be eligible for AuSM Summer Camp application, you must be a current member of AuSM. AuSM offers a place to learn, access services, and develop skills that enhance your life. AuSM membership connects you to a common community that acts without judgment, nurtures potential, advances knowledge, and builds awareness.
Become a Member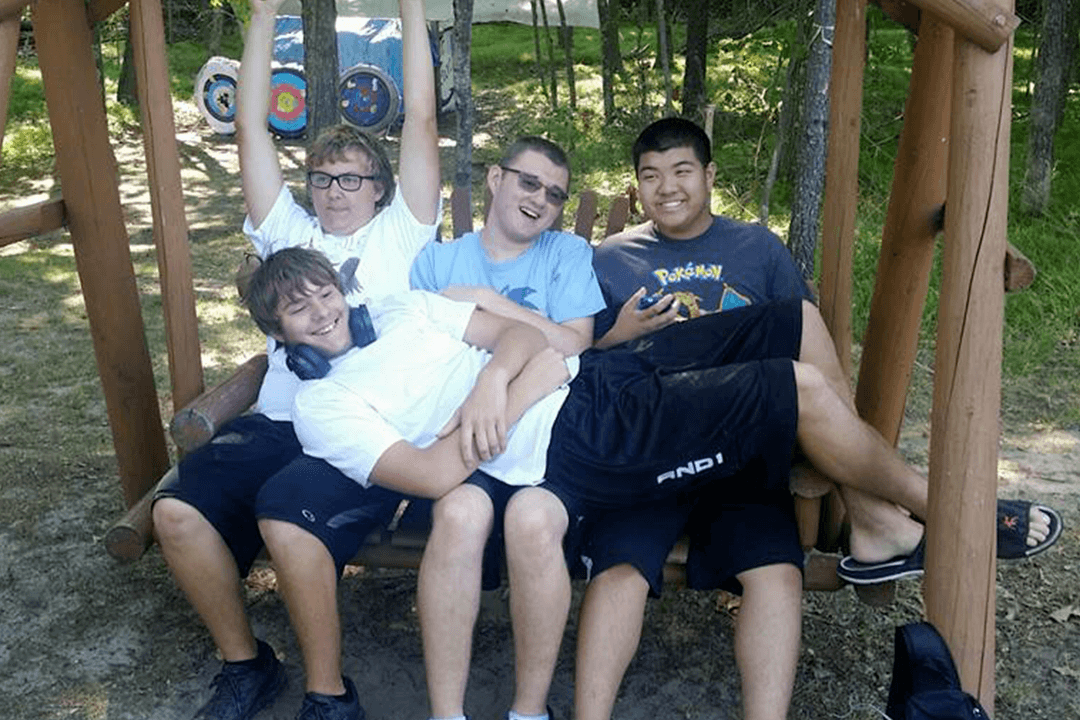 Camp Hand in Hand
Camp Hand in Hand is a residential camp for campers ages 9+ and is located at Camp Knutson in Crosslake, Minn. This camp has a 1:1 staff-to-camper ratio.
Hand in Hand
Camp Discovery
Camp Discovery is a residential camp for campers ages 10+ and is located at Courage North in Lake George. This camp has a 1:4 staff-to-camper ratio.
Discovery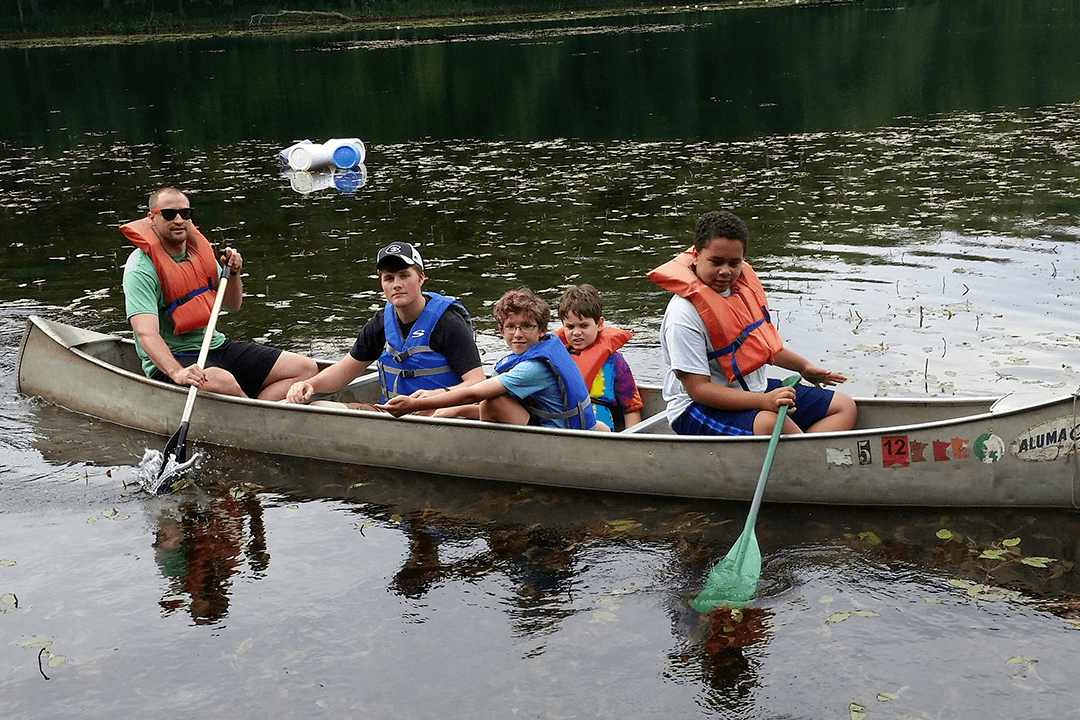 Day Camp
Day Camp will not have sessions in 2023. Previously, and hopefully in future years, Day Camp is for campers ages 6-12 and is located at Camp Butwin in Eagan, Minn. This camp has had a 1:2 staff-to-camper ratio.
Day Camp
Questions about camp?
AuSM reserves the right to assign campers to the camp that best matches the camper's needs. If the appropriate camp is full, the camper will be placed on the wait list for an opening. If you have questions about which camp best suits your camper, please contact AuSM at camp@ausm.org.
Stories from Camp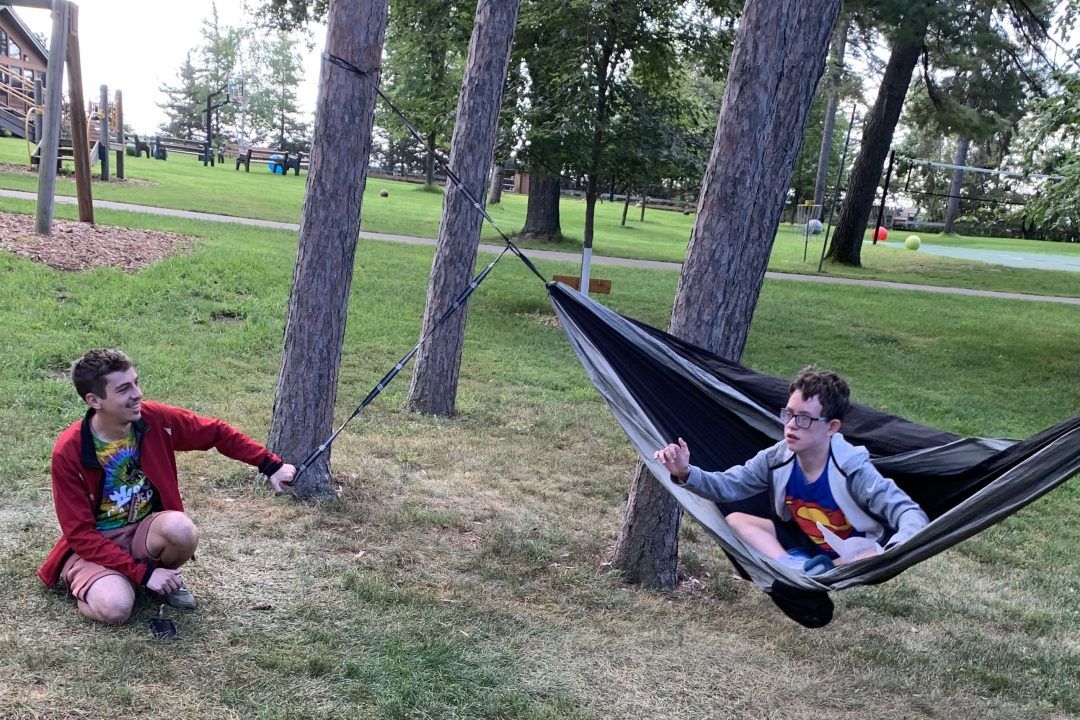 Jackson is a nonverbal autistic child who in the summer of 2022 became a first-time camper – which also marked the first time he's been…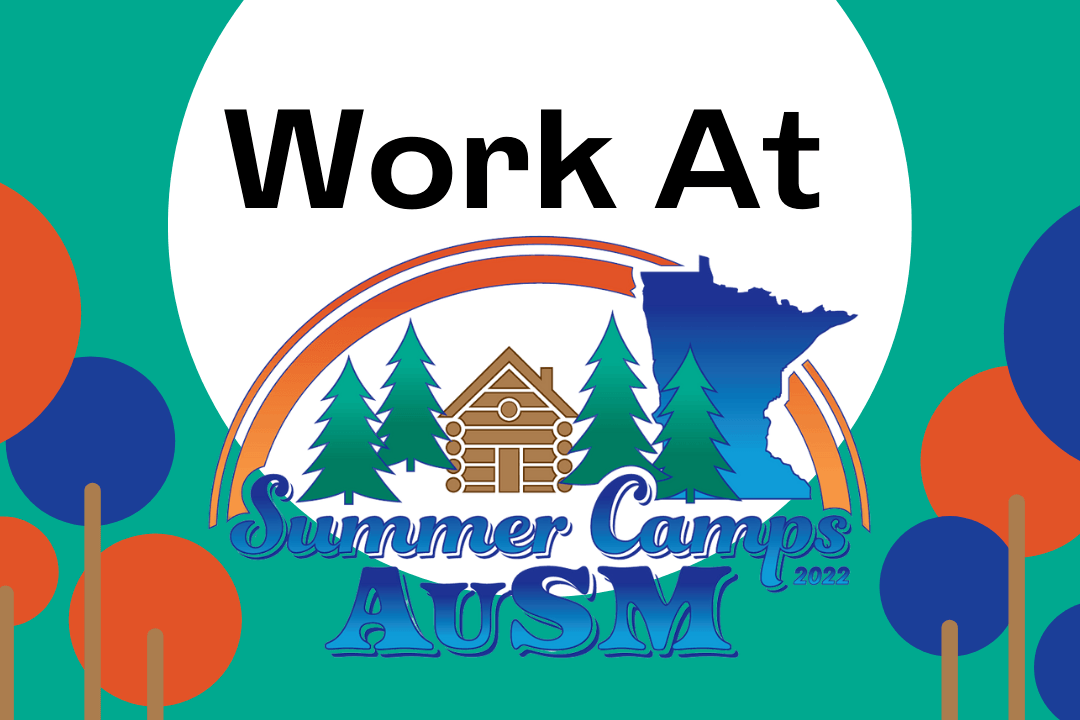 Working at AuSM Summer Camps is a unique opportunity for students, para-professionals, teachers, service providers, siblings, friends, and relatives who want to support this amazing…
As we move through these winter months, the AuSM team and partnering camps are working diligently on preparations for an adapted summer camp season. Keeping…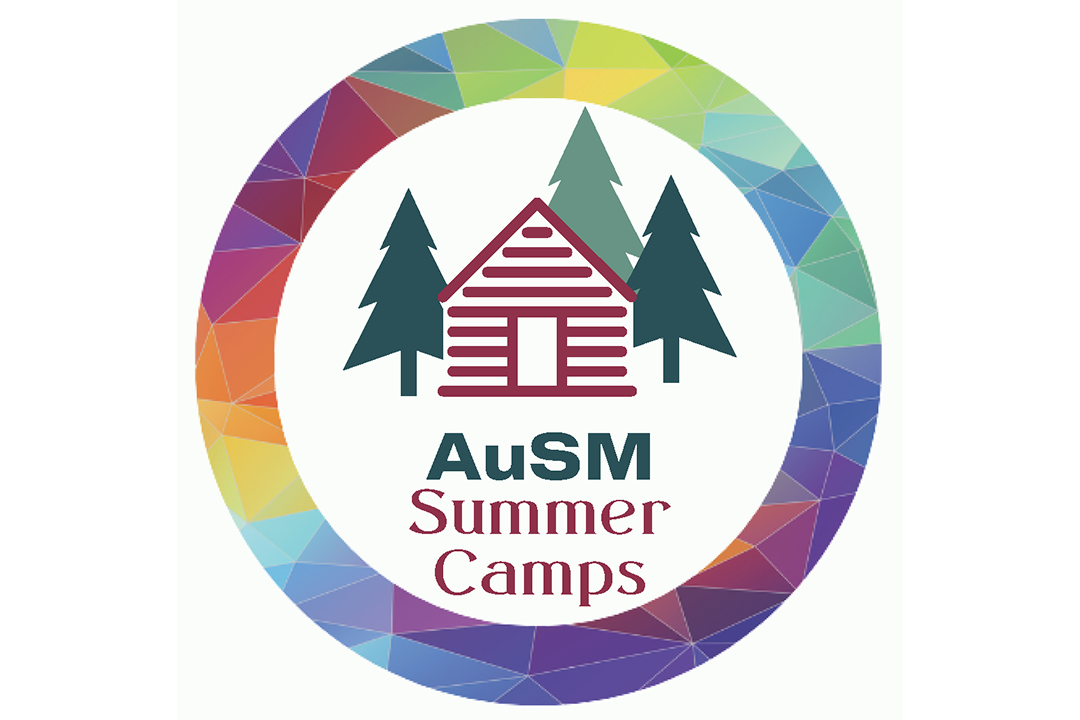 AuSM Camps Wish List
AuSM Summer Camps rely on the generosity of community donations to ensure a rewarding and fun summer camp experience for all campers. The AuSM Camps Wish List is hosted by Amazon and includes a variety of items from low to high cost. Purchased items are shipped directly to AuSM and distributed to AuSM Camps. Be sure to shop through Amazon Smile and select the Autism Society of Minnesota for extra support of the local autism community. Your generosity is appreciated!
Shop the Wish List
Work at Camp
Get valuable hands-on experience using structure, environmental supports, social stories, and individual communication systems while making a difference.
Job Opportunities
Camp Safety is Priority
In addition to interviewing each camp staff applicant, the Autism Society of Minnesota thoroughly checks each applicant's references and runs all applicants through two background checks: the Minnesota Public Criminal History Search and Methamphetamine Offender Search and the National Sex Offender Search. Returning staff members participate in this process each year they apply to work at an AuSM summer camp to ensure continued good standing. The safety of our campers and camp staff is of paramount importance to AuSM.
Testimonial
"Camp Hand in Hand and the staff are simply amazing! This is an experience that Matthew does not get anywhere else. Absolutely unbelievable! Thank you. Thank you. Thank you."
–Sally Fields, Mom of Camper
Thank you, AuSM Summer Camp 2023 Sponsors!
T-Shirt Sponsor
AuSM Scholarships
AuSM wants to make its programs and services available to as many individuals as possible. Scholarships for AuSM Social Skills classes and Camps, AuSM memberships, workshops, the Annual Minnesota Autism Conference, the Autistic Community Summit, and more are available for those who qualify. Scholarship applications are available on registration forms for events and activities where scholarship dollars are available.
Waivers
Check with your county case manager to learn if your selected class, camp, or program can be paid for under the Consumer Directed Community Supports (CDCS); Brain Injury (BI); Community Alternative Care (CAC); or Developmental Disability (DD) waivers. By registering for an AuSM class, camp, or program, you agree to pay in full any amount not covered by the Third Party Payer.
Cancellation Policy
Notification of cancellation: If an event or class is cancelled or postponed, AuSM will attempt to notify you via phone, using the phone number provided with your registration. We also will post notice of cancellations and postponements on www.ausm.org.
Cancellation by registrant: Refunds less a $25 processing fee will be given for cancellations received in writing to info@ausm.org seven business days prior to the start of the event or class. Following this date, no refunds will be given. Requests for transfer of registration to another individual will be considered on a case-by-case basis.
Cancellation by program organizer: AuSM reserves the right to cancel an event or class due to low registrations or other circumstances that make the event or class non-viable. If AuSM cancels an event or class, registrants will be offered a full refund. If the event or class is postponed, registrants will have the option to either receive a full refund or transfer registration to the same event or class at the new, future date.