AuSM Rallies Minnesota's Autism Community for Autism Acceptance Month in April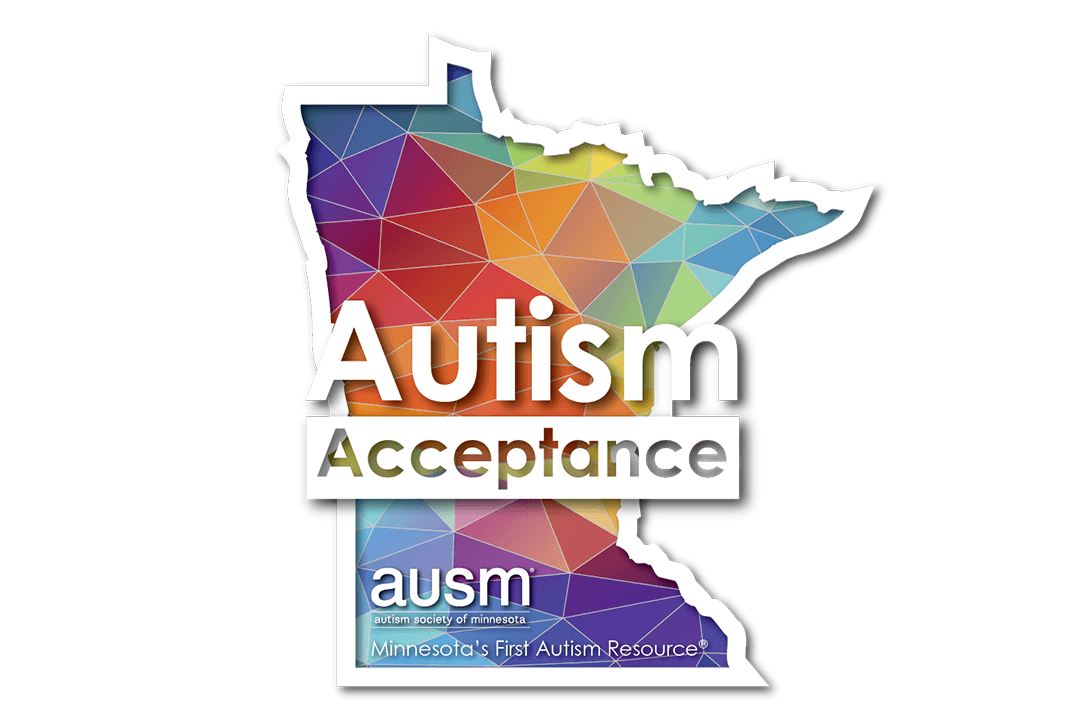 The Autism Society of Minnesota (AuSM) is kicking off Autism Acceptance Month by challenging its community to engage in dialogue – and challenging conventions in posting this message on the nonprofit org's website: "In 2008, the United Nations General Assembly established April 2 as World Autism Awareness Day, which then morphed into a full month, with community members spending April focused on awareness. The autism community has largely since outgrown 'autism awareness' and grown into 'autism acceptance.' Autism awareness was a good start that must still go further. Welcome to Autism Acceptance Month, April 2023."
Governor Tim Walz similarly shared this sentiment in his State of Minnesota proclamation issued for Autism Acceptance Month. "Because disability rights are human rights that should always move forward, autism awareness was a step toward autism acceptance that can grow further into autism appreciation," said Walz. "Minnesota must take a more active role in engaging people of all neurotypes, and creating a welcoming and accessible society for people with autism."
Throughout April and beyond, AuSM is encouraging organizations throughout its community to learn more about autism – and to share what they learn within their respective communities. AuSM's intent is to make it simple for organizations to pick a supporting role as an Autism Acceptance Month Partner, including educating staff and colleagues through autism training, reaching out to elected officials to voice support for disability rights and inclusive policies, reading and discussing the published work of autistic authors and neurodivergent thought leaders, supporting Minnesota's autism community through fundraising activities, and more ideas posted on AuSM's website at https://ausm.org/events/autism-acceptance-month, which also includes this toolkit for partners.
According to updated research published last week by the CDC, one in 34 Minnesotans are autistic – an increase from one in 36 in the agency's study from two years ago. Autism is Minnesota's fastest-growing developmental disability. AuSM does not see this so much as a cause for alarm, but rather, for attention to a growing community in need of services, support, and acceptance.
AuSM posted this perspective on autism acceptance on its website: "How are awareness and acceptance different, and why must we move towards acceptance? Autism awareness gets stuck seeing only our differences, while acceptance finds commonalities. Awareness can too often be just a passing glance at shortcomings, while acceptance sharpens its sustained focus on abilities and strengths, grounded in careful listening to the autistic community itself. With acceptance, we remember that awareness focused on the wrong things sets us back as a community. Acceptance includes accepting that there's no cure for autism, and that we don't need to waste our energy trying to fix people who are not broken."
"Minnesota acknowledges the limits of asking for awareness and promotes and celebrates the acceptance and appreciation of people with autism as the next step beyond awareness," said Gov. Walz in his proclamation. "Minnesota acknowledges that although this celebration of autistic culture and community provides a starting point, that there remains significant room for progress towards equitable access and inclusion for all Minnesotans with autism."
"Through advocacy for the disability community, we can all take an active role in preventing the exclusion of – and discrimination against – people with autism," said AuSM's Community Resource and Policy Advocate Jillian Nelson, also an autistic self-advocate. "Acceptance asks more from us than awareness does, but it's more than worth our shared effort. Senator Paul Wellstone said it best: 'We all do better when we all do better.'"
"Awareness can be a solid first step toward autism acceptance, but its momentum must continue," said AuSM's Executive Director, Ellie Wilson. "Awareness is well-meaning; acceptance furthers that good intent. Autism acceptance meets people where they are."
"Autism Acceptance Month is a great reminder that we can and should see the individual, not a diagnosis, and work together to advocate for the unique services and supports that help each person live fully," said Christopher Banks, President and CEO of the Autism Society of America, of which AuSM is an affiliate.
AuSM is grateful for partnering organizations during Autism Acceptance Month who help make Minnesota a more understanding and inclusive home for the autistic community.