Governor Tim Walz Proclaims April as Autism Acceptance Month in Minnesota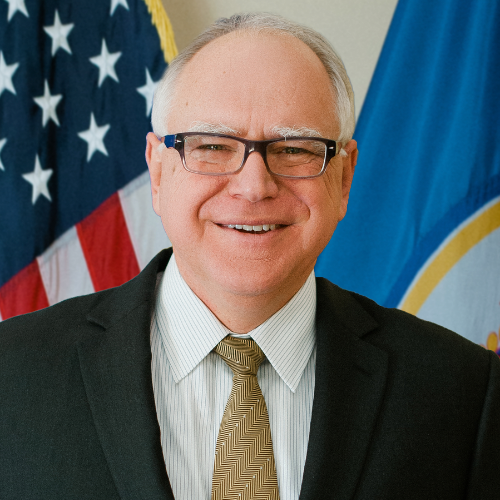 Autism Acceptance Month got a prominent boost from Minnesota's highest state office when Gov. Tim Walz issued the following State of Minnesota Proclamation:
"WHEREAS: Autism Acceptance Month began as Autism Awareness Month, but the autism community has since outgrown autism awareness and grown into autism acceptance; and
WHEREAS: In Minnesota 1 in 36 people have autism, and it is the fastest growing developmental disability in Minnesota. Autistic people make tremendous contributions to Minnesota in areas of art, technology, culture, economy, and every other aspect of our communities; and
WHEREAS: Minnesota affirms the values of equity and inclusion of autistic people as part of the vibrant and diverse make-up of Minnesota's communities. Minnesota recognizes the intersectional identities of people with autism and the rich and diverse community and culture that is built around their lived experiences; and
WHEREAS: Minnesota acknowledges the limits of asking for awareness and promotes and celebrates the acceptance and appreciation of people with autism as the next step beyond awareness. Minnesota acknowledges that although this celebration of autistic culture and community provides a starting point, that there remains significant room for progress towards equitable access and inclusion for all Minnesotans with autism; and
WHEREAS: Because disability rights are human rights that should always move forward, autism awareness was a step toward autism acceptance that can grow further into autism appreciation. Minnesota must take a more active role in engaging people of all neurotypes, and creating a welcoming and accessible society for people with autism; and
WHEREAS: Autism Acceptance Month is celebrated throughout the month of April in alignment with World Autism Day, which is recognized on April 2.
NOW, THEREFORE, I, TIM WALZ, Governor of Minnesota, do hereby proclaim April 2023 as: AUTISM ACCEPTANCE MONTH in the State of Minnesota."
Governor Walz's Proclamation is co-signed by Minnesota Secretary of State Steve Simon; AuSM is grateful for their support.
Throughout April and beyond, AuSM is encouraging organizations throughout its community to learn more about autism – and to share what they learn within their respective communities. AuSM's intent is to make it simple for organizations to pick a supporting role as an Autism Acceptance Month Partner, including educating staff and colleagues through autism training, reaching out to elected officials to voice support for disability rights and inclusive policies, reading and discussing the published work of autistic authors and neurodivergent thought leaders, supporting Minnesota's autism community through fundraising activities, and more ideas posted on AuSM's website at https://ausm.org/events/autism-acceptance-month, which also includes this toolkit for partners. AuSM is grateful for partnering organizations during Autism Acceptance Month who help make Minnesota a more understanding and inclusive home for the autistic community.