AuSM's Steps for Autism Fundraising Begins Ahead of May 21 Autism Resource Fair at St. Paul's Como Lake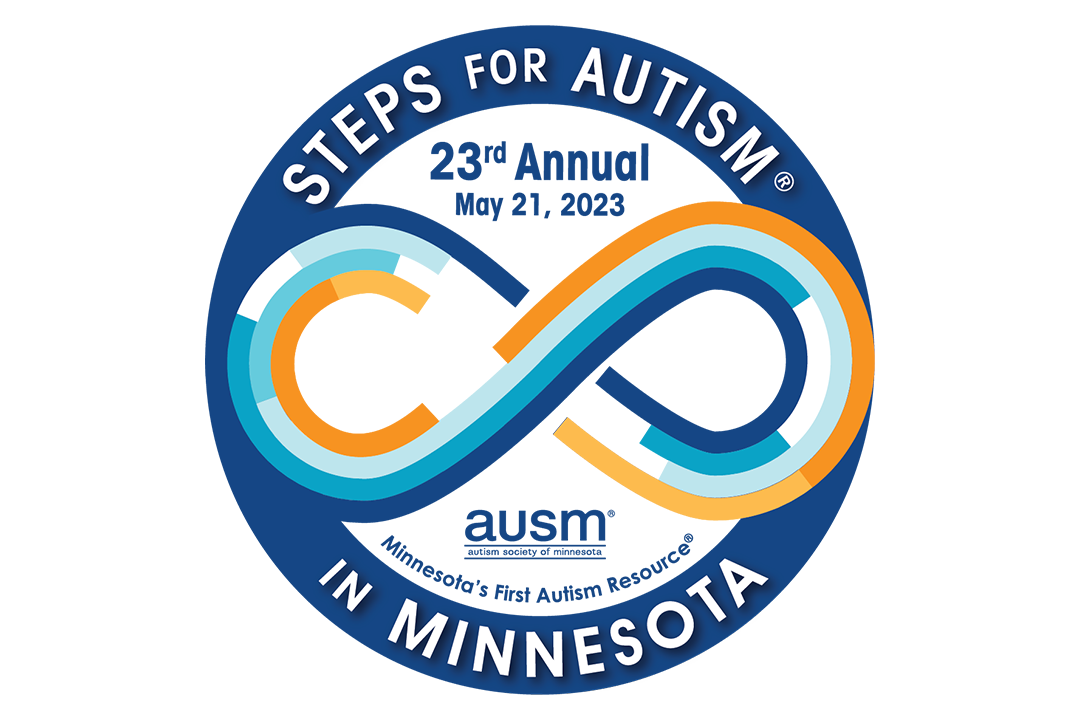 To further its mission to create connections empowering everyone in the autism community with the resources needed to live fully, the Autism Society of Minnesota (AuSM) will raise funds by hosting its 23rd Annual Steps for Autism in Minnesota at the Como Lakeside Pavilion on May 21. Individuals, families, businesses, organizations, and community groups are encouraged to register for free and build teams to raise money to support AuSM's programs and services.
"Each spring our community looks forward to Steps for Autism to connect with each other and gather valuable information about services and supports from our resource fair exhibitors," said Ellie Wilson, AuSM's Executive Director. "Steps for Autism helps us celebrate our community's diversity – including our neurodiversity – while uniting for a common cause."
Where: Como Lakeside Pavilion: 1360 Lexington Pkwy N, St Paul, MN 55103
When: Sunday, May 21, 2023, 9 a.m.-12 p.m.
Registration: https://ausm.org/events/steps-for-autism
Step Up, Give Back, Get Connected
DONATE: Step forward with a gift to help support Minnesota'a autism community.
FUNDRAISE: Make further impact by stepping up as a fundraiser to help create a more accessible and welcoming community. Every $20 donated to your team earns you a raffle ticket for prizes. Raise $250 and you'll get a lawn sign with your team name – who do you walk for?
ATTEND: Join us May 21 for a resource fair, fun activities, and community building. Next steps toward autism acceptance start with you.
All funds raised through Steps for Autism stay in Minnesota to make positive local impact within the autism community. With a prevalence rate of one in 36 in Minnesotans with an autism diagnosis, autism is the fastest growing developmental disability in the state. Serving the needs of autistic people from birth through retirement, AuSM's programs and services include therapy, support groups, educational programs, conferences, summer camps, autism training, social and recreation programs for all ages, and more.
Fundraising campaigns for AuSM's May event ramp up in April, Autism Acceptance Month, another timely opportunity to show support for Minnesota's autism community. In 2008, the United Nations General Assembly established April 2 as World Autism Awareness Day, which morphed into the full month of April. The autism community has largely since outgrown "autism awareness" and grown into "autism acceptance."
Steps for Autism in Minnesota is not a traditional charitable walk; if strolling from the parking lot to the resource fair at registration is a far enough walk for you, great. But still, we with purpose. Steps for Autism is all about supporting Minnesota's autism community and connecting people with services, supports, and each other. Help build an inclusive Minnesota by donating or registering as a fundraiser (or both) to show your support for autistic people in your life.