Executive Function Resources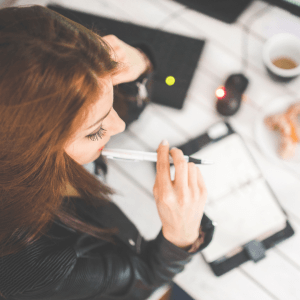 Executive function are the skills that help us organize, plan, and stay on track. This section has resources to support executive function, including an overview of apps people commonly use.
Executive Challenges in Autism & ADHD
This guide explains what executive function is, as well as how both autism and ADHD relate to it. It breaks down executive function into 12 functions, with examples of each.
Executive Function: What Is It, and How Do We Support It In Those With Autism?
This two part article explains what executive function is and shares strategies that parents can use for supporting executive function in their children.
Resources for Executive Function
A round up of many useful executive function resources, organized into categories.
Executive Function Resources
This blog post outlines many areas affected by executive function and lists articles and guides for each one. These resources are primarily geared at children.
25 Great Mobile Apps for ADHD Mind
Although this article is geared towards ADHD, many of the apps are also useful for autism, especially in relation to executive function. Each one includes information about what systems it runs on, price, and what it does.
Apps for Adults with Autism Spectrum Disorders
This list overviews helpful apps, including habit tracking, visual timers, mood trackers, and more.