Rituals, Routines, and Managing Change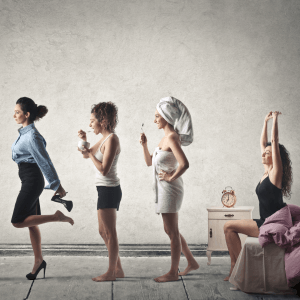 Creating Family Traditions
Traditions are a great way to bring your family together, feel connected to your history, and share values. How can you create values that include your autistic family members? Use this guide to collaboratively create family traditions that work for your family.
Supporting New Habits
A guide for people who support autistic individuals focused on habits and routines. It has information about why routines are useful, as well as how to support someone in building a new habit.
Creating Autism Interventions That Promote Flexibility
An article about helping autistic individuals build more flexibility, while still honoring the importance of routine.
3 Essential Types of Visual Supports To Help Autistic Kids Succeed
This article talks about some common challenges of creating visual supports, then discusses how to create 3 common ones: a schedule, a to-do list, and instructions.
Making Schedules for Autistic Kids
An infographic outlining the steps to create a helpful visual schedule for autistic children.
Using Visual Supports As An Autistic Adult: A Review
An article from an autistic adult discussing various visual support options for adults, what worked well for them, and pros and cons of each.
Using Habits to Support Executive Function
A guide that details how habits can be helpful for executive function and also includes worksheets and materials to work on building helpful habits.
Self-Empowering Ways to Practice Flexible Thinking
A guide to strategies and activities that help you work on your flexible thinking to reach your own goals in your own way.